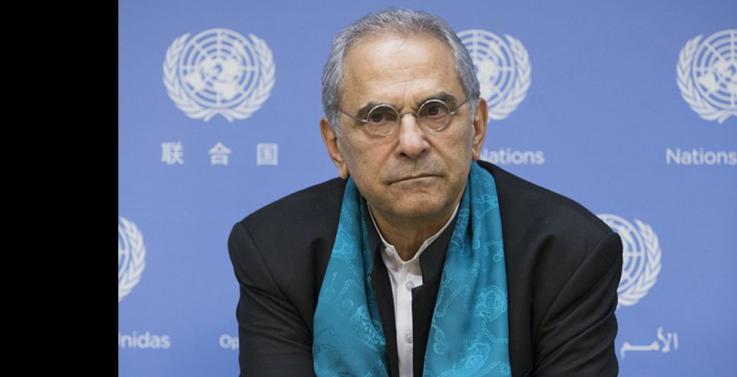 Victoria University is offering a chance to hear from Dr José Ramos-Horta, freedom fighter, Nobel peace prize winner, and United Nations peacekeeping investigator, at a free public seminar on Wednesday 22 July.
Professor Peter Dawkins, Vice Chancellor and President of Victoria University said Wednesday's seminar will offer a rare and remarkable opportunity to hear insights into preventing conflicts, ending wars and building peace.
"Dr Ramos-Horta's decades of diplomatic and political activity in the service of peace and human rights, and especially his determined pursuit of justice for Timor-Leste, has earned worldwide recognition," Professor Dawkins explained.
"He is undoubtedly one of the most significant influencers of peace in modern history."
Dr Ramos-Horta was Timor Leste's ambassador-in-exile for more than two decades, lobbying Security Councils at the UN, and earning the Nobel Peace Prize for his work in 1996. He later contributed to healing the wounds and stabilising his homeland as its first prime minister and president.
As one of the world's pre-eminent experts in peace, Dr Ramos-Horta was appointed by the UN to lead an independent review into peacekeeping activities.
Last month he delivered recommendations on how to build lasting solutions to conflicts now unsettling many countries in Africa and around the world. His findings advocate for the re-establishment of political solutions as the main weapon in the UN's peace arsenal.
"Dr Ramos-Horta holds an honourary doctorate from VU for his outstanding commitment to the defence of human rights," Professor Dawkins said.
"This week we are honoured to have him back at the University, bringing wisdom from his experiences as a life-long advocate for peace to The Victoria Institute's Controversies' seminar series."
A probing discussion with David Manne, Executive Director of the Refugee & Immigration Legal Centre, and audience Q and A will follow Dr Ramos-Horta's address.
Event details
Date: Wednesday 22 July 2015
Time: 10.00am – 11.30am
Where: Victoria University Convention Centre, Level 12
City Flinders Campus, 300 Flinders Street, Melbourne
Register for this free seminar.