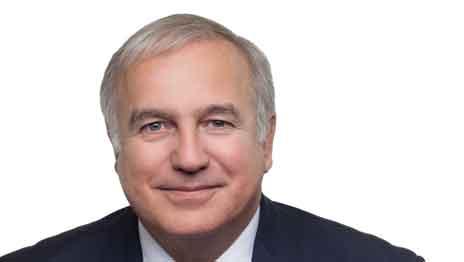 Alan Kohler, one of Australia's most experienced financial journalists, will take on a new role as adjunct professor in Victoria University's College of Business.
College of Business Dean, Professor Colin Clark, says Alan will bring the fresh and down-to-earth approach to VU that he's famous for.
"He makes what can seem incredibly complicated appear very clear and simple with a few well-chosen words and maybe a graph."
Alan has had a long interest in family businesses. Central to his role at VU will be promoting the value of financial literacy – which is critical for small, medium and large businesses – and contributing to the College's curriculum development.
Alan is founder of Eureka Report, Australia's most successful investment newsletter, and Business Spectator, a 24-hour free business news and commentary website.
Alan started as a cadet on The Australian and has been a financial journalist since 1971. He wrote his Chanticleer column on the back page of the Australian Financial Review for four years. He was appointed the Review's deputy editor, then editor in 1983, before returning to author the Chanticleer column in 1988.
From 1992 to 1995, he was editor of The Age newspaper and wrote columns for The Age, the Sydney Morning Herald and the Australian Financial Review until 2007.
Since 1995, Alan has worked for the Australian Broadcasting Corporation, first as a business and economic reporter on the 7.30 Report, then as a finance presenter on the nightly News and Inside Business.
Alan says he is looking forward to working with Victoria University and complementing his continuing media work by helping the University consolidate its growth in financial education.