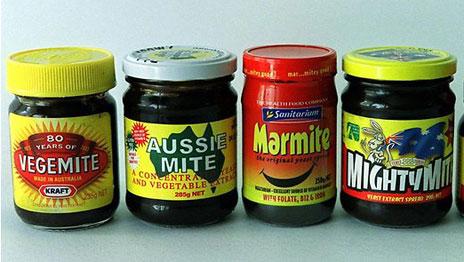 Vegemite may be more than just a simple pantry staple found in nearly every Aussie household.
A research team at Victoria University's College of Health and Biomedicine will investigate if eating yeast-based supplements – such as vegemite, marmite, and promite – can improve depression, mood, and stress scores.
Lead researcher Professor Vasso Apostolopoulos said they chose to examine the sticky black spreads because of their very high levels of several B vitamins, known to help moderate stress.
"We know these extracts contain some of the world's richest sources of B vitamins, which are essential in keeping our bodies energised and regulating the nervous system," she said.
"What we want to find out is whether consuming these vitamins through yeast-based supplements in an everyday diet improves depression, anxiety and stress scores."
The researchers are using a short, online questionnaire to survey 800 participants across Australia about their consumption of yeast-based spreads, their dietary and lifestyle habits, and their current mental and emotional states.
They will analyse the results to determine any benefits that yeast spreads may have in improving mood and stress when taken as part of a normal diet.
Professor Apostolopoulos is calling for more participants to complete the complete the survey.
"All participants will assist us in an important area of study and help us add to our knowledge of vitamin B and its possible links to stress, anxiety and depression."
Professor Apostolopoulos and the rest of the research team – Professor Lily Stojanovska, Dr Karen Hallam and Ms Kathleen Mikkelsen – expect to have the survey results within the next three to four months.