Wednesday 4 November 2015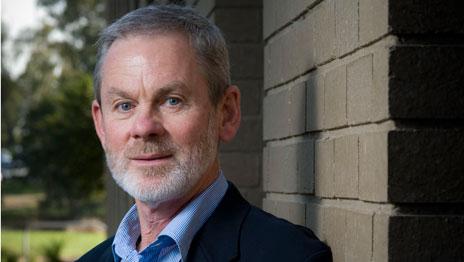 An annual workshop developed by a Victoria University researcher that takes the dread out of writing a PhD thesis has proven so effective it has spread to other universities in Australia.
This year, 24 PhD candidates from seven universities across Australia gathered in a Queenscliff guesthouse for the Performing the Word Writing Retreat— a week-long series of intensive, interactive and supportive workshops that provides practical information about writing a thesis.
The group was guided by VU's Graduate Research Centre's Ron Adams – who developed a foundation program, Demystifying your Thesis nearly a decade ago. It received the national Australian Learning and Teaching Council Award for Postgraduate Education in 2010.
The other facilitators were VU's Rose Lucas, a senior lecturer in VU's doctoral development program, and Tash Ayres from Edith Cowen University.
Just as the participants came from different discipline areas, so too did the facilitators: Ron from history, Rose from literature and creative writing, and Tash from science.
Before the retreat, the students were asked to take an event, person, or idea critical for their research and turn it into a 400-word story. The experience of writing and performing these stories set the scene for the rest of the week.
Australian writer Brian Matthews, the guest speaker at a first-night welcome dinner, shared strategies for taking everyday experiences and transforming them into memorable events.
Each day started with a writing wake-up exercise, followed by writing-strategy exercises.
The facilitators also worked one-on-one with participants to provide feedback, and in some cases, co-produce text.
The week also included a public poetry reading at The Queenscliff Bookshop, featuring Rose Lucas.
And feedback from participants?
All agreed that they felt less overwhelmed, and more in control of their thesis-writing after taking the workshop.