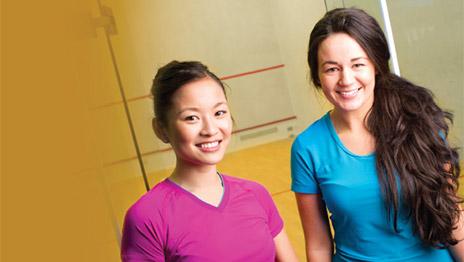 VU researchers are assisting managers in Malaysia to recruit and retain women in sport and physical activity programs.
Associate Professor Clare Hanlon and Professor Tony Morris from Victoria University (VU), along with Dr Selina Khoo and Ms Joelyn Lee from University of Malaya (UoM) researched the needs women in Malaysia perceived were important to recruit and retain them in sport and physical activity programs.
Managers at community sport organisations in Malaysia do not have a resource to assist them with strategies to recruit and retain women. To gain an in-depth understanding of what women wanted, the study concentrated on thirty-seven women across six programs (e.g. yoga, futsal, aerobics, gym) located in Kuala Lumpur, Malaysia. These women participated in focus groups to identify what they believed facilitated or prevented them from participating in sport or physical activity. The study explored five key influences that affect the decision by women to participate:
Individual knowledge, beliefs and motives of women
Informal and formal interactions between the women and other people
Characteristics of a program/facility/organisation
Relationship with other organisations
External environment setting.
As a result of the findings, a multi-national online guide has been produced to assist community managers in Malaysia. It also provides new strategies for managers in Australia on how to encourage women in sport and physical activity programs.
The project sought to address physical inactivity among women and create a resource for community managers. As a result the guide has been promoted collaboratively by national organisations (e.g., Australian Womensport and Recreation Association and Women's Sport and Fitness Foundation Malaysia) in order to further encourage sport and physical activity for women in Malaysia and Australia.
This project was supported by the Commonwealth Government through the Australia-Malaysia Institute of the Department of Foreign Affairs and Trade.