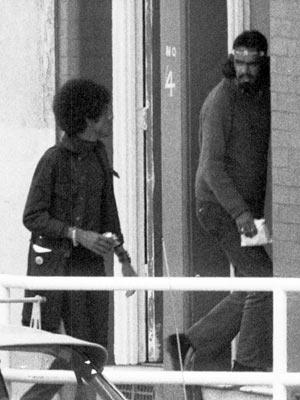 Victoria University lecturers Gary Foley and Michael Hyde star in two episodes of new SBS television series Persons of Interest: ASIO's dirty war on dissent.
In each episode, one person of interest is given their previously secret ASIO file and asked to show us through it and answer the allegations it contains. Screened at the Melbourne International Film Festival and a Walkley Award finalist, Persons of Interest is a timely addition to the current debate concerning the role of intelligence services and civil rights.
Throughout the 1960's ASIO aggressively spied on anyone who disagreed with Government policy. Land rights, women's liberation, student activists, anti-apartheid and Vietnam activists all became targets of ASIO.
Michael Hyde and Gary Foley were regarded as threats to the state and as such were closely followed, with phone calls intercepted and all travel recorded. Michael Hyde was an avowed Maoist and heavily involved in the student radical scene at Monash University and was a leader of the anti Vietnam war and Moratorium movements. Gary Foley was amongst the new generation of black activists who demanded justice now and was a leader of the Black Panther Party of Australia and integral to the struggle for land rights including the establishment of the Aboriginal Tent Embassy. With the Communist Party of Australia the only political party to support land rights and equity for black Australia, ASIO regarded these activities as a front for communism.
Persons of Interest will screen at the Nova Cinema in Carlton over two nights on December 17 (Michael's episode) & 18 (Gary's episode) at 6:30pm.
The screenings will be followed by a Q&A with director Haydn Keenan and the persons of interest themselves. Book your place online through Cinema Nova.
Watch the Persons of Interest trailer.
The four-part series will air on SBS starting on 7 January at 8.30pm.