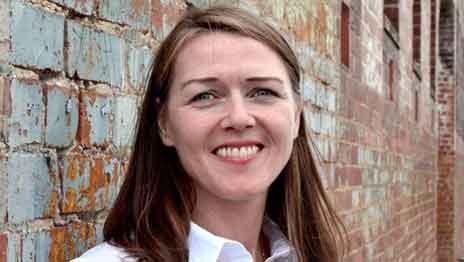 A Victoria University PhD candidate and community development manager will spend four months in the US as a Fulbright Scholar to study an organisational model that is transforming North America's non-profit sector.
Karen Hart, who has worked with a range of non-profit groups in Australia and the UK for nearly 25 years, will head to Denver, Colorado in June with her $40,000 scholarship to study the success of North America's growing number of multi-tenant non-profit centres. These facilities, which bring a range of community service groups under one roof to share workspaces, rent and other resources, now comprise about one-third of all co-located non-profit centres in the US.
More than just offices, the multi-tenant model often uses the expertise of philanthropic leaders and consultants to help with operational functions such as sustainable funding, tenant management and designing eco-friendly workplaces. The model has grown in popularity as non-profit organisations find themselves increasingly vulnerable to high rents and tight real estate markets which leave them with poor quality work spaces or in suburbs that displace them from their communities.
"Having the opportunity to evaluate and analyse the nature of co-located models, how they were initiated, how they operate and how they are sustained in the US can tell us much about how we can strategically plan to develop them within an Australian context," Ms Hart says.
She plans to draw on her experience over the last eight years as General Manager of Youth Junction, the organisation that established Visy Cares Hub at the historic former HV McKay Harvester factory in Sunshine. The Visy Cares Hub has had nearly 90,000 engagements with young people in Melbourne's west over the years through its range of co-located services that include youth counselling, school holiday programs, legal aid, libraries, and art and music programs.
Ms Hart will be based at the Non-Profit Centres Network in Denver during her study, but will also examine some 100 other centres across the US and Canada with the aim to build connections and make a case for building similar centres in Australia.
"The idea of these centres delivering social and human services for a range of clients holds appeal and promise, but oddly the concept has not gained momentum in Australia," she says.
A South Melbourne resident, Ms Hart is conducting her PhD research through Victoria University's College of Justice and Law at VU's City Flinders Campus. Her research examines the ways that community programs delivered through co-located services can prevent incarceration for young adults.