Thursday 22 September 2011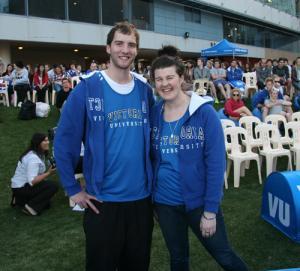 VU athletes head out this week for the 2011 Australian University Games to be held on the Gold Coast Queensland from 25 - 30 September.
Victoria University will be represented by a squad of 185 athletes across team and individual sports. The sports are Athletics, Australian Rules (Men), Australian Rules (Women), Beach Volleyball (Men and Women), Basketball (Men), Basketball (Women), Football (Women), Netball (Mixed), Netball (Women), Hockey (Women), Judo, Swimming, Taekwondo, Ultimate Frisbee (Mixed), and Volleyball (Men).
VU is the defending national champions in Australian Rules Women and Netball Mixed.