Wednesday 17 February 2016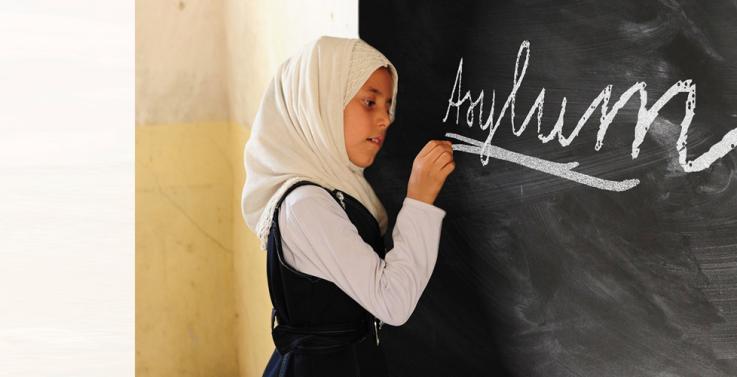 A Victoria University researcher has found evidence linking self-harm among detained asylum seekers to government policies.
Kyli Hedrick, a community psychologist and graduate of VU's Master of Applied Psychology (Community Psychology), said the government's plan to deport asylum seekers to Nauru is immoral.
She identified eight triggers linked to nearly 1000 self-harm incidents recorded at Australia's detention centres from October 2009 to May 2011.
The period relates to a spike in asylum seekers arrivals when the study revealed at least two incidents of self-harm a day at Australia's 26 onshore processing centres and on Christmas Island.
It showed detention centre conditions – such as facility transfers, noise levels, medical treatment delays, and rooming arrangements– provoked detained asylum seekers to self-harm most.
Drawn-out processing also acted as a trigger, supported by a 2013 Ombudsman's report that showed the mental health of detained asylum seekers began to erode after six months.
"We now have academic evidence that a range of government-controlled conditions are linked to self-harm behaviours among asylum seekers," she said.
Ms Hedrick also categorised types of self-harm by frequency. Cutting was followed by attempted hanging, head-hitting and self-poisoning. The study showed lethal types of self-harm, such as jumping off high structures, are comparatively uncommon in the general community, indicating more severe distress levels in these facilities, she said.
"Nothing like these patterns of self-harm occurs among asylum seekers processed in the community," she said.
"Since these people are at greater risk of self-harm, they are owed a higher duty of care, not to be deported."
The highest incidents of self-harm occurred on Christmas Island with its prison-like conditions, overcrowding and unsuitable accommodation, the study showed.
Leading triggers for self-harm in Australia's detention centres:
detention conditions (31%)
processing arrangements (21%)
suicidal thoughts (21%)
negative decisions (19%)
family separation (3%)
removal processes, repatriation arrangements, security clearance processes (1% each).
Ms Hedrick said incidents of self-harm are likely to be under-reported. She was forced to analyse data and documents obtained under Freedom of Information requests and published on the independent website Detention Logs due to the poor quality of official record-keeping at detention centres.