Wednesday 25 February 2015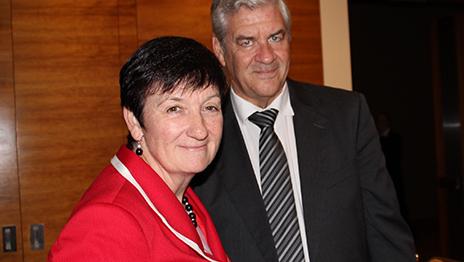 Australia needs to move towards a single tertiary education funding system that treats all school leavers fairly, according to a Mitchell Institute for Health and Education Issues Paper.
The paper, Financing tertiary education in Australia, calls for clarity around Commonwealth and state/territory responsibilities for student funding, to support a consistent student entitlement to government support.
The report's authors, Mitchell Professorial Fellow Peter Noonan and Mitchell Policy Analyst Sarah Pilcher, see the need for a rebalance of the tertiary funding system, which has become inequitable in the way it supports students studying tertiary level courses.
Peter Noonan is Victoria University Professor of Tertiary Education Policy and was a member of the 2008 Bradley Review of Australian Higher Education. He said the current tertiary funding system is skewed towards support for students at universities and, in many cases, vocational students were ineligible for government support or access to income contingent loans, despite increases in VET course costs.
"When fees for Certificate III and IV qualifications were relatively low, this anomaly was not a major inequity. However, fees for these qualifications are increasing significantly. In several states they exceed $3,000, and range over $4,000 and beyond, depending on the level of subsidy they attract," Professor Noonan said in the report.
Professor Noonan said the tertiary funding system had become complex and dysfunctional and vocational students were disadvantaged because they were largely ineligible for HECS style loans.
"Full fee certificate qualifications can range from $10,000 to $20,000. Without access to an income contingent loan, these fee levels represent a major potential barrier to access for many students and their families," he said.
Over the decades, Australians have supported government reforms to increase education participation at the school level. Professor Noonan believes this long-held acceptance should now be extended to tertiary education.
"Young Australians are growing up at a time when a post‐school qualification is becoming a baseline requirement for entry into the workforce and for meaningful social and economic participation," he said.
A new, simplified entitlement financing framework proposed in the report would guarantee government support for all forms of tertiary education. It would also clarify which level of government has responsibility for funding.
In her speech launching the issues paper today, Business Council of Australia Chief Executive Jennifer Westacott said it was very timely to have a paper focus on a tertiary entitlement model.
"Over the course of a generation, we have shifted from having a tertiary education system servicing 30 per cent of the population to one that needs to service the majority," she said.
"We believe that the costs of expanding access to VET and higher education should be shared by governments and learners because tertiary education creates public and private benefit."
Financing tertiary education in Australia is the first of two Mitchell Institute reports addressing the complexities and inequities in the current tertiary education funding system.