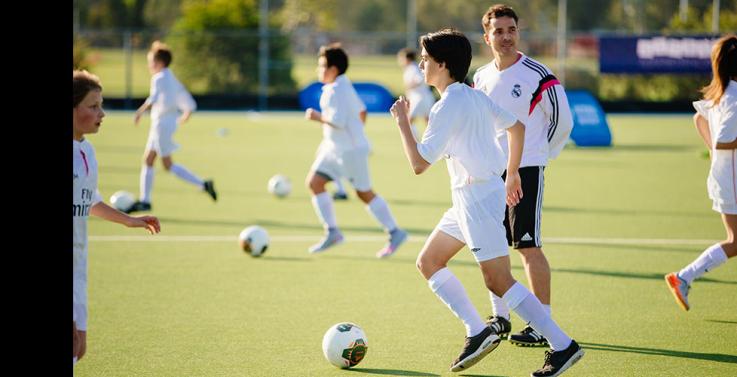 Victoria University, Australia's leading sports university, has signed a two-year agreement with the Real Madrid Foundation to offer world class football clinics to aspiring young soccer stars.
The partnership will see Victoria University and the Real Madrid Foundation host a series of football clinics in 2016 and 2017.
It follows the success of a trial clinic in July – when Cristiano Ronaldo's Real Madrid Football Club was in Melbourne for the International Champions Cup.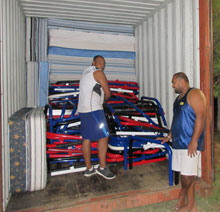 Victoria University's Professor Hans Westerbeek, the Dean of the College of Sport and Exercise Science, said the exciting partnership will offer talented junior players rare access to world class training.
Open to players aged 7 to 17, the clinics will be run by a professional team of Real Madrid Foundation coaches.
The first clinic will be hosted during the March 2016 school holidays at the Maribyrnong Sport Academy. Registrations are now open.
"It allows us to really engage with football mad youngsters in the suburbs," Professor Westerbeek said.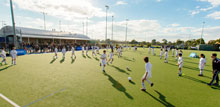 "It also exposes our students to real life opportunities working with what is the biggest football club in the world and one of the biggest global sporting brands."
Professor Westerbeek said the partnership cements Victoria University's position as Australia's leading sports university.
He said it also builds on the University's diverse range of local and international collaborations with leading sports organisations.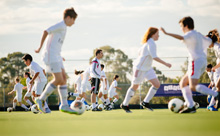 The Real Madrid Foundation is Real Madrid Football Club's social responsibility arm which promotes the values inherent to sport – using football as an educational tool.
The relationship with Real Madrid began in February this year when a five-year deal was signed with Real Madrid Graduate School Universidad Europea to give selected masters programs the option to travel to Spain.
As a result, full-time students are able to travel to Madrid as part of Masters programs in Sport Science (football performance) and Sport Business and Integrity.
The two-week education intensive and internship sees students spend time at the Bernabeu stadium and at Real Madrid City, the club's training centre.