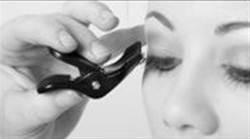 Melbourne's L'Oreal Fashion Week is not just Frocks and Frills. It's an opportunity for all Melbournians to take a look at the wider world of fashion. For Victoria University's School of Service Industries Diploma of Specialist Makeup students, that means bringing the latest look in lashes to you!
In association with our industry partner WASP Toorak , students from our King Street Campus have a pop up Lash Bar offering clients a new "Lash Look".
The Lash Bar will be delivering the latest in lash fashion for a limited time only so be quick!!
Date: Tuesday 13th March 2012, Wednesday 14th March 2012
Time: 9.00am - 4.00pm

Location: City King Campus, 225 King Street, Melbourne