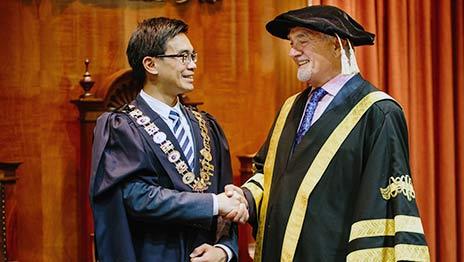 Twenty-four Victoria University PhD graduates had their hard work acknowledged at a graduation ceremony in Maribyrnong City Council's Town Hall in Footscray last month.

The ceremony was held for the first time in Maribyrnong City Council's Town Hall as part of the Footscray University Town partnership between the Council and Victoria University.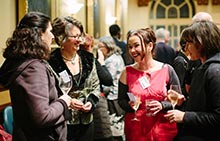 In his welcome to graduates and their family and friends, Maribyrnong City Council Mayor Cr Nam Quach reinforced the importance of education in Footscray's development as a creative, business and industry hub.
VU Chancellor George Pappas went on to say that the doctoral graduates had completed outstanding research which would help make industries and cities more liveable and sustainable.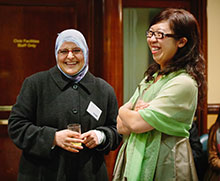 Wide-ranging topics researched by graduates included:
optimising retirement benefits
resource management in natural environments
what it was like to live in the 1960s
Pride and Prejudice given a contemporary Australian twist.
"As a University, we are particularly proud of our achievements and record in providing quality graduate research education," Pappas said.

"Doctoral studies involve the most demanding, time-consuming and focussed effort imaginable."
Doctorates are the highest levels of academic achievement and require an original contribution of knowledge.
Congratulations to all our doctoral graduates!
Footscray University Town events & activities
This was one of a range of Footscray Uni Town events & activities brought to you as part of the ongoing Footscray University Town partnership between VU and Maribyrnong City Council.
You can also join the VU at MetroWest mailing list to receive regular updates about upcoming events.