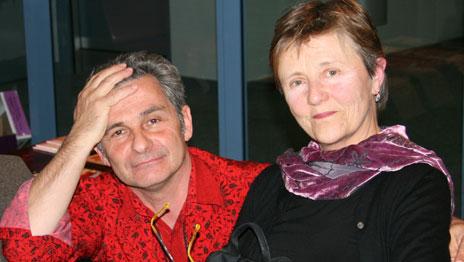 Victoria University's award-winning Rotunda in the West – Conversations with Australian Writers' series continues to inspire literature-lovers and other creative thinkers with its 60th guest speaker set to take centre stage this Thursday.
Celebrated Australian novelist, playwright and journalist Helen Garner, author of Monkey Grip, Joe Cinque's Consolation and The Spare Room, will be the latest in the long list of impressive people to be featured at Rotunda.
Since starting as the Rotunda Community Writing Centre at VU's former Sunbury Campus more than a decade ago, Rotunda has featured a range of guests from the worlds of literature, sport, politics, television, journalism and theatre including: Martin Flanagan, Ramona Koval, Raimond Gaita, Tim Costello, Dorothy Porter, John Clark, Hannie Rayson, Sian Prior, Alice Pung, Nicola Roxon, Arnold Zable and Michael Leunig.
The writers are wooed by Bruno Lettieri, a VU literacy teacher of more than 20 years with a passion for the transformative power of writing and language, and VU writing teacher Susanna Bryson.
Bruno contacts people whose writing inspires him, and who understand the evening is as much about honouring the loyal audience of students, staff, emerging writers and enthusiastic members of the community as it is about sharing their own stories.
Several guests, including Helen Garner, have become regulars, and many others vow to return after they are officially conferred with the status of a "Rotundian."
"Everyone leaves feeling very energised," Bruno says. "For both the speaker and the audience, we are trading in goodwill. People these days want some kind of meaningful interruption to the way they live their lives."
The event will be held at the VU Bar, Footscray Park Campus from 6.30pm to 9.30 on Thursday 26 June. The cost is $15 or $10 concession.
Visit our website for more information about VU's professional writing courses.