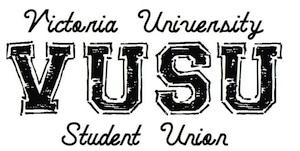 Notice of Election for the Victoria University Student Union has been called for Monday, 7 October - Wednesday, 9 October 2013.
Nominations are called for the following positions;
VUSU Office Holders
President
General Secretary
Vice President - Education
Vice President - Welfare
Vice President - Activities
Women's Officer
GLBTI Officer
Cultural Diversity Officer

National Union of Students (NUS)

Postgraduates Association (VUPA)
Postgraduate Officer
8 General Representative

International Students Association (ISA)
International Student Officer
8 General Representative
Note:
Only International Students may nominate for ISA positions.
Only Postgraduate Students may nominate for VUPA positions.
Only students identifying as a Women may nominate for Women's Officer.
Only Gay, Lesbian, Bisexual, Transgender and Intersex identifying students may nominate for GLBTI Officer.
Only Higher Education students may nominate for NUS delegates.
Ticket Registration Opens 9am Monday, 2 September 2013 and close 4pm sharp Friday, 6 September 2013.
Ticket Registration Forms will be available from the VUSU office located at Footscray Park Campus, Room M118 and the Returning Officer and should be forwarded to the Returning Officer by email, before 4pm sharp on Friday, 6 September 2013.
Nominations Open 9am Monday, 9 September 2013 and close 6pm sharp Friday, 20 September 2013.
Nomination Forms, photos and policy statements should be forwarded to the Returning Officer, before 6pm sharp on 20 September 2013.
The election is conducted in accordance with the Regulations and Constitution.
Copies of the Regulations, Constitution and Election Forms are available from the Student Union, Footscray Park Campus, Building M, Room M118
Returning Officer: Tully Fletcher Mobile: 0405 036 267 Email: [email protected]