Wednesday 23 September 2015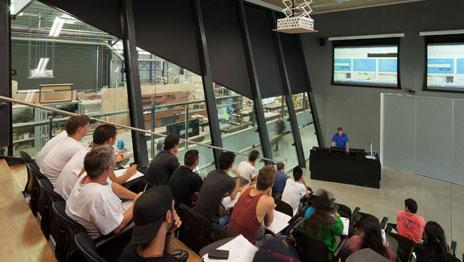 Victoria University researchers are conducting a year-long study to improve Australia's vocational education and training, especially for disadvantaged learners.
The $92,000 study was commissioned by the National Centre for Vocational Education Research (NCVER) and will be led by VU's Centre for International Research on Education Systems (CIRES).
CIRES director Professor Stephen Lamb said the study will closely examine Australia's 5000 or so organisations that offer apprenticeships, traineeships, certificates and diplomas that make up Australia's vocational education and training (VET) sector to see what works and what doesn't.
It will analyse barriers to participation, retention and VET completion, in particular for the country's most disadvantaged: Australians with low attainment, those from Indigenous backgrounds, people from poor families, those located in remote or rural areas, and those with disabilities.
The study is part of broader NCVER research to examine the role of VET skills in raising national productivity.
"Knowing what interventions and activities work best to engage students and promote student success is important to help providers improve their quality and ensure that vocational training works well for all," he said.
The study will synthesise data from existing administrative records of VET students to assess the current level of student engagement across regions of Australia, which in turn, will contribute to an online survey of providers and their courses.
From the results, Professor Lamb and his team expect to gain an understanding of how well VET is working across the country to engage, build skills and deliver qualifications.
"What's innovative here is the linking of statistical to survey data to build a national picture of VET practise and performance in optimising the participation and success of VET students," he said.
"We hope to see who gets what out of the VET sector and which groups may be missing out."
Professor Lamb expects the final report to be completed by December 2016.