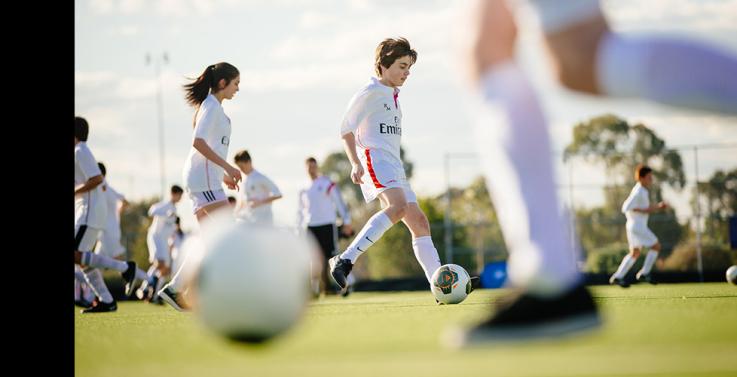 Australia's leading sports university has joined forces with the Real Madrid Foundation to offer exciting opportunities to Melbourne's aspiring sports stars.
Victoria University (VU), recognised widely for our sport and exercise science expertise, has launched a new initiative with the Real Madrid Foundation and the City of Maribyrnong to offer world-class training to its students and the broader Melbourne sports community.
On Sunday 19 July, VU hosted the first in a series of Real Madrid Foundation Football Clinics at Footscray Hockey Club.
Ivan Garcia, Head Coach of Singapore's Real Madrid Academy joined staff from VU's Institute of Sport, Exercise and Active Living (ISEAL) to offer a rare training opportunity for gifted junior players selected from local community and Football Federation Victoria (FFV) elite teams.
"We consider that Victoria University is the top institution in Melbourne and Australia in sport," said Garcia. "Real Madrid Foundation works all around the world, educating kids, improving their skills in football and trying to transmit values we consider are important in life."
Watch this space
Register your interest for future clinics with the Real Madrid Foundation.
As Australia's leading sport university, VU is dedicated to using its prestigious international sports industry connections and state-of-the-art facilities to offer ever more exciting opportunities for VU students and communities in the west.