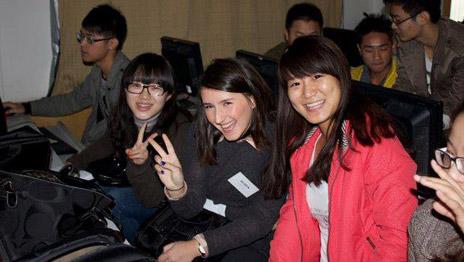 Expressions of interest to go on the Creative Arts study tour to China have been extended until 5pm Monday 29 July.
Students studying a Degree in Creative Arts, Interactive Media or Music, or majoring in a Creative Specialisation (Digital Media, Visual Arts, Performance, Music or Creative Writing) are eligible to participate in the 2013 study tour to Xian, China in November.
Study tour program
Week 1: Beijing and surrounds. Week spent in various activities related to Creative Practises and History in China.
Week 2 and 3: Travel to Xian. Attend Northwest University classes in Digital Art and Animation, other creative arts and basic Chinese language; cultural activities, visits to sites of historical and cultural significance including the famous Terracotta Warriors, local arts establishments and, of course, sampling local food; undertake a collaborative Creative Arts Project with partner students from Northwest University.
Cost
Successful applicants will receive an AsiaBound Grant of $2000 towards the cost of the tour.
Register your interest
Contact Megan Chudleigh at [email protected] for more information on the program and to register your interest.
Applications have been extended until Monday 29 July at 5pm so be quick!