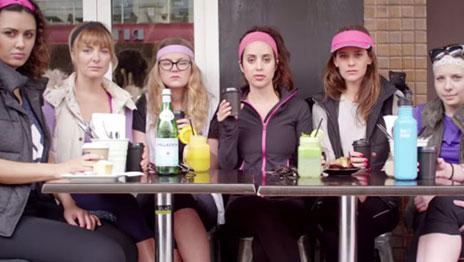 The printed leggings, colourful crop tops, and slick sneakers that make up the booming 'active wear' industry have moved well beyond the gym.
A growing trend in Australia and other western countries to don sportswear for everyday activities such as shopping, going to brunch, or walking the dog has even been parodied in a comedy skit that's now an internet sensation.
So what do the women – and most consumers in this global multi-billion dollar industry are female – really want when they pull on their active wear?
Do they prefer sporting brands that are fashionable or fashion brands that are sporty? And what would they like to see in active wear in future?
These topics and more are now the focus of a first-of-its-kind consumer research project - Active Wear: Forecasting future trends in female consumer behaviour - by Victoria University researchers intending to forecast the drivers and trends in Australia's female active wear market.
Commissioned by the Australian Sporting Goods Association (ASGA), the $140,000 study will include:
a global review on research to identify what data exists on females and active wear
focus groups of active wear users across New South Wales and Victoria
a national survey by research partners 10 Thousand Feet
interviews with leading retail and brand experts about forecasted trends.
A resulting report will provide valuable insights to manufacturers, brand companies, retailers, and marketers of female active wear.
Principal researcher, Associate Professor Clare Hanlon of VU's Institute of Sport, Exercise and Active Living, said several companies have already subscribed to receive the report to understand what influences active-wear consumers, what marketing language and images attract them, and the major changes likely to occur in the industry over the next five to 10 years.
Dr Hanlon said the trend to blend sportswear into an everyday wardrobe will not pass as just another fleeting fashion craze like parachute pants or shoulder pads.
"Even for users who don't use it to exercise, active wear offers women a chance to mix utility, comfort and personal taste into an everyday look."
ASGA Executive Director Shannon Walker said: "We're pleased to be working with VU to deliver this exciting project for ASGA members and the project subscribers."
The study results will be provided to ASGA in stages, with the final report due by the end of 2016.
The study's other principal investigators are Professor Hans Westerbeek and Associate Associate Professor Ramon Spaaij.