Tuesday 16 September 2014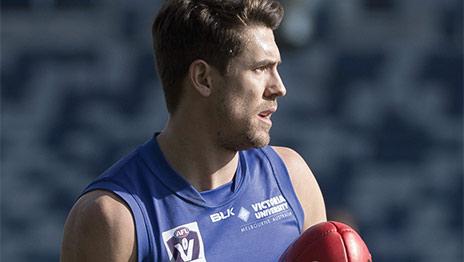 The Victoria University sponsored Footscray Bulldogs will play in the VFL Grand Final this Sunday after beating Port Melbourne with a stirring win in the Preliminary Final.
The Bulldogs took the lead just before three quarter time, kicking 10 goals to five in the final term to reach their first VFL/VFA Grand Final since they left the competition in 1924. They will meet the Box Hill Hawks in the Grand Final at Etihad Stadium on Sunday at 2.15 pm.
Media coverage of the win suggests that the Bulldogs great form in the VFL is a sign of things to come with the Western Bulldogs AFL team.
Victoria University is having a great year with its new sponsorships. The VU sponsored Melbourne Vixens netball team won the ANZ Championship in June in the first year of a new sponsorship and the Footscray Bulldogs are poised to do the same.
The win was closely followed by an announcement that Victoria University Whitten Oval will undergo a $1.5 million upgrade in time for the 2015 season, bringing match day facilities up to VFL standard with new change-rooms, coaches' boxes and ground lighting improvements.
In a major funding coup for the Club - the project will receive significant support from the Victoria State Government ($500,000), Maribyrnong City Council ($500,000) and the AFL ($250,000). The Club will also contribute $250,000 to the upgrade, only possible because of the generous support of Members.
Fans have flocked to Victoria University Whitten Oval in 2014 to support the Footscray Bulldogs with crowds in excess of 5,000 throughout the VFL home and away season - with over 7,000 supporters watching the Footscray Bulldogs defeat Williamstown in the VFL Qualifying Final.
Bringing the ground up to VFL standard in 2015 will see the Footscray Bulldogs play at least nine home games at Victoria University Whitten Oval next year, giving even greater exposure to VU as Australia's Sport University.