Wednesday 9 December 2015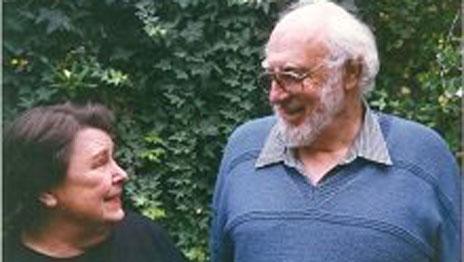 A man recognised as 'the grandfather' of Victoria University's College of Arts, Emeritus Professor John McLaren, passed away peacefully on Friday 4 December.
As a lifelong advocate of the creative arts, he also helped establish the Footscray Community Arts Centre in 1974.
John began his service with the University in 1976 as the Head of Humanities of VU predecessor organisation, Footscray Institute of Technology (FIT).
He led the department with a clear understanding of the value of the humanities, social sciences and creative arts to Melbourne's West. He foresaw the day when FIT would in time become a fully-fledged university, and insisted that research be an essential requirement for all academics in his department. Despite his own busy workload, he practised what he preached by writing a PhD on the history of the medieval university.
When the Arts Faculty was established with the creation of Victoria University, John served as its Associate Dean (Research and Research Training) from 1992 to 1997. He bequeathed many of his rare books to the Special Collections of the VU library.
John was active in left-wing cultural and literary circles, editing journals such as Australian Book Review in the 1980s and Overland in the 1990s. He wrote a dozen books, mostly in Asian and Australian literary studies, and many popular or scholarly articles.
As a teacher he was a great performer, reciting Shakespeare and Milton to students who were inspired by his rhetorical style. He refused to dumb down literary studies.
John's funeral will be held Monday 14 December, in the Cordell Chapel of Fawkner Memorial Park, 1187 Sydney Road, Fawkner. A wake will follow from 3.00pm at 116 Bulleen Road, North Balwyn. Donations to Oxfam in lieu of flowers are welcome.