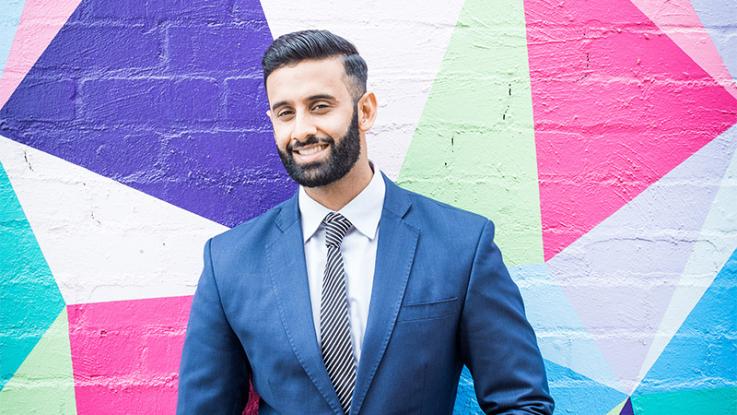 Victoria University has honoured the success of an illustrious group of its graduates in four categories at its first annual Alumni Awards held on 19 October 2011.
Victorian Treasurer The Honourable Kim Wells, a graduate of VU's Master of Business (Accounting and Finance) in 1997, its Graduate Diploma of Business (Accounting) in 1990, and Bachelor of Business (Accounting) in 1987, received the University's first Distinguished Alumni Award for his excellence in leadership and community service. Wells has served as a Member of Parliament for 19 years, and been state treasurer since November 2010. Minister Wells is also the Honorary Patron of the Victorian Homeless Fund, member of the Victorian and National Council of Scouts Victoria, and a Fellow of CPA Australia.
Distinguished Alumni Finalists:
Deborah Borg
Vice President-Human Capital Planning and Development, Dow Chemical
Master of Business (Training and Change Management) 2000
Bachelor of Business (Management) 1998
Paul Constantinou
Chairman, Quest Serviced Apartments
Diploma of Catering and Hotel Management, 1976
Helen Herbertson
Lecturer/Postgraduate and Honours Coordinator (Dance)
School of Performing Arts, University of Melbourne
Master of Arts, 2003
Other recipients are:
Honorary Lifetime Alumni Service Award
Footscray community legend Wally Hopkins, a graduate engineering apprentice in 1939 from VU's original predecessor institute, Footscray Technical School, has organised annual class reunions since 1988 when a group met to mark their 50th anniversary at the school. Mr Hopkins also has a remarkable 75-year involvement with the First Footscray Scout Troop, receiving the Silver Kangaroo "" the highest award in Australian Scouting. For his community service, he received an Order of Australia Medal, and was named a Maribyrnong Citizen of the Year.
Community-minded entrepreneur David Southwick, MLA, Member of Parliament for Caulfield and a graduate of VU's Bachelor of Business (Retail Management) in 1991, has demonstrated endless enthusiasm, community spirit, and entrepreneurial flair while remaining a passionate advocate for VU. He helped establish the University's Executive Education Unit and set up its first Students in Free Enterprise (SIFE) group to showcase the entrepreneurial skills of VU students at national competitions. He continues to host VU's Business Breakfast Series and guest-lectures.
Honourary Lifetime Service Alumni Finalists:
Susan Cheah
Executive Director, Sunway Management
Doctor of the University Honoris Causa, 2004
Bachelor of Commerce and Accounting, 1970
Michael Jackson
Divisional Director, Savills Project Management
Master of Engineering (Civil and Building Engineering) 1995
Graduate Diploma in Building Project Management, 1993
Young Achiever Alumni Award
Maribyrnong Mayor Sarah Carter, a Bachelor of Communications (Public Relations) graduate in 2006, Cr Carter was elected mayor in 2010 at the age of 32, the youngest woman to ever hold the position. In her role, she has developed creative partnerships, particularly around issues of good governance and sustainable planning. She is also on the boards of LeadWest, Western Melbourne Tourism, and several other organisations.
Human rights advocate Jacinta Torres Gomez of Canberra, a Bachelor of Education graduate in 2008, has worked tirelessly to improve the lives of the less fortunate, both in Australia and overseas. She is currently in Papua New Guinea working on The Crimson Campaign, a program she co-founded to help young women in developing countries around issues of menstruation.
Young Achiever Finalists:
Ali Abdo
Principal Osteopath, Advance Osteopathy Group
Master of Health Science (Osteopathy) 2010
Bachelor of Science - Clinical Sciences, 2008
Graduate Diploma in Exercise for Rehabilitation, 2004
Bachelor of Applied Science (Human Movement) 2003
Chanel Costabir
Director, The Lingerie Boutique
Bachelor of Psychology (Honours) 2010
Bachelor of Business (Marketing)/Bachelor of Psychology, 2009
Andrew Flynn
Chief Executive Officer, Samoa International Cricket Association
Bachelor of Exercise Science and Human Movement, 2010
Bachelor of Arts (Sport Administration) 2010
Amy Wood
Barrister-at-Law
Bachelor of Business (Management) 2007
Bachelor of Laws (Honours) 2007


Outstanding Student Alumni Award
Cross-country running champion and a Bachelor of Exercise and Human Movement student, Liam Adams of Moonee Ponds, is the University's most decorated current student athlete. For his success in national and international competitions, he was twice named VU's Male Athlete of the Year (2008 and 2010), and in those same years, received the prestigious Australian University Sport (AUS) Male Athlete of the Year. In 2010, the AUS established the Australian University Sport Honour Roll, into which Liam was inducted. The AUS is Australia's peak governing body of university sport, with 41 member universities representing more than one million students. He recently placed first in the Sydney City2Surf competition against 80,000 runners.
Outstanding Student Finalists:
Emma Buis
Bachelor of Engineering (Architectural Engineering) (2008-Current)
Deepa Chand
Bachelor of Laws/Bachelor of Business (Accounting) (2010-Current)
German Antonio Osuna Sorensen
Bachelor of Engineering (Mechanical Engineering) (2008-Current)