Writer in residence – Barry Dickins
This event has already taken place.
Prolific writer Barry Dickins will be giving a talk about his experiences of writing scripts, newspaper columns, stories and novels.
He has been a feature on the Melbourne writing scene for many years, and students will have the opportunity to ask questions and draw on his wealth of writing and performing work.
All students, staff and the general public are welcome to join us.
About Barry Dickins
Barry Dickins was born in Reservoir, Victoria, and attended local schools until the age of 16. After working in North Melbourne factories for five years, he became an apprentice set painter at Channel 7, Melbourne.
Frequenting Melbourne's La Mama Theatre, he began to write short plays and saw his play, Ghosts, produced there in 1974. Dickins is best described as a humourist who employs the people, traditions and rituals of Melbourne in his dramatic writing. His plays are short pieces written for small, intimate theatres where the audience can be directly implicated in the action.
Dickins has written more than 50 plays and is a regular contributor of prose and poetry to many newspapers. In addition to his published plays, he has published novels, stories, autobiographical fiction, reminiscences and selections of his journalism. His cartoons have appeared regularly in the Melbourne Age and are included in a number of his prose publications. Dickins has won a number of fellowships and been a writer in residence at several theatres and institutions.
Footscray University Town events & activities
This one of a range of Footscray Uni Town events & activities brought to you as part of the ongoing Footscray University Town partnership between VU and Maribyrnong City Council.
Join the VU at MetroWest mailing list to receive regular updates about upcoming events.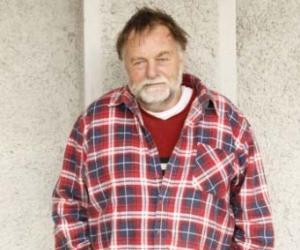 When?
This event has already taken place.
21 April 2015,

11:30am

to

12:30pm