International conference: Law & Courts in an Online World
This event has already taken place.
Wednesday 9 November 2016
An international conference on how exponential technological change presents unique opportunities for reshaping efficient & effective client-centred, accessible justice delivery.
"…might there be entirely new ways of organizing professional work, ways that are more affordable, more accessible, and perhaps more conducive to an increase in quality than the traditional approach?"
– Richard Susskind & Daniel Susskind, The Future of the Professions: How Technology Will Transform the Work of Human Experts (2015) Oxford University Press
This international conference will bring the legal sector together to explore the ways in which disruptive change and emerging business models are reshaping law and legal institutions.
Who should attend
The conference has been designed to take advantage of smart and competitive technologies in the delivery of justice. It provides professional development for the following:
practitioners
judicial officers
court and tribunal administrators
public sector agencies
community sector lawyers
practice managers
solo and small firm practitioners
anyone making strategic decisions.
Keynote speakers
Keynotes include:
Jim McMillan, Principal Technology Consultant from the National Center for State Courts (USA)
Judge Dory Reiling, Judge and Court IT expert in online dispute resolution, Amsterdam (Netherlands)
Shannon Salter, Chair of the Civil Resolution Tribunal, Vancouver (Canada)
Chief Justices, CEOs and CIOs from Australian and international jurisdictions.
Program themes
Some of the themes of the conference include:
Law for All – access to justice information and legal services via emerging technologies to deliver client centred solutions
Online Dispute Resolution – breakthroughs from across the world, opportunities and challenges
The Future of Courts and Tribunals – cyber security, big data, business analytics, performance measurement, networked/joined-up technology, video conferencing and beyond, digital evidence, e-filing, devices, records, reporting, IT governance
Small Office/Home Office in an Online World (SOHO) – 'tricks of the trade' to improve efficiency, productivity, and reduce risk
The Future of the Profession – disruptive change and emerging business models, implications for legal education and training, new work/new jobs.
Further information

Further details are available on the full conference website.
You can also view the conference brochure for offline reading.
Feature sessions
Indicative feature sessions* include:
Roundtable on the Year of Digital Inclusion – Implications for Law
Distributed courtroom simulation
'Out of Africa' – lessons from developing countries leapfrogging industrial infrastructure
Global case studies of success and failure
E-Discovery / Due Diligence tools
International Chief Justices Roundtable – pressing issues for key decision makers
Networking for collaborative sharing of ideas, experiences and solutions, at the Conference and beyond
Pop-up primers ("digital for dummies") throughout the week.
*All sessions are subject to change or modification
Price & registration
Conference 2 days (Early bird / register by 31 August 2016): $605.00 each (GST inclusive)
Conference 2 days (after 1 September 2016): $715.00 each (GST inclusive)
Conference 2 days (students / academics / presenters / community legal sector): $605.00 each (GST inclusive)
Conference dinner (8 November): $130.00 each (GST inclusive)
Supporters
Key supporters include:
BarNet JADE
CISCO
Department of Justice & Regulation Victoria
Portable Solutions
Victoria Legal Aid
Victorian Legal Services Board & Commissioner
WorkSafe Victoria
Opportunities for sponsorship
Take advantage of the following opportunities at the conference:
Exposure to leading design concepts, technologies and solutions demonstrated to make a difference
Privileged networking opportunities with internationally-renowned innovators and thought leaders
Unprecedented access to key client groups.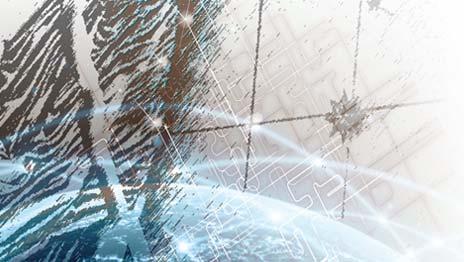 When?
This event has already taken place.
8 November 2016

9.00am

-

5.00pm

9 November 2016

9.00am

-

5.00pm.
Pre & post conference events
7 November 2016: Innovation & Design Thinking Workshop for selected savvy thought leaders across the legal sector

10 & 11 November 2016: Masterclasses (offered by our international keynote speakers on IT and courts and online dispute resolution).