Dean's seminar series: Australian notaries
This event has already taken place.
Professor Peter Zablud, Australian Lawyer and Notary, will deliver the inaugural presentation in the College of Law & Justice Dean's seminar series.
The first presentation is on Australian notaries and their special role in international trade and commerce.
Professor Zablud the director of Notarial Studies and an Adjunct Professor at VU. He is held in the highest regard throughout the common law world for his commitment to excellence and the advancement of the notariat and for his outstanding contribution to the education of prospective and practising notaries.
He is regarded as a world expert on the Hague Apostille Convention and the authentication of documents for cross-border purposes.
Professor Zablud is the immediate past Chairman of the Board of Governors of The Australian and New Zealand College of Notaries and is a Distinguished Fellow of the College. He is also a Fellow of the Society of Notaries in Victoria and is a Councillor and past-President of the Society. In 2013, Professor Zablud was appointed a director of the World Organization of Notaries.
Register
A light lunch will be provided prior to the start of the seminar.
Please contact pam.barnes@vu.edu.au to register for the seminar or if you have further questions.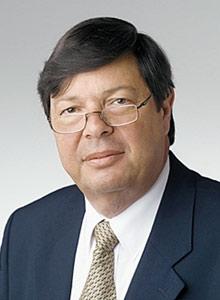 When?
This event has already taken place.
Light lunch: 12.30pm
Seminar: 1pm - 2pm