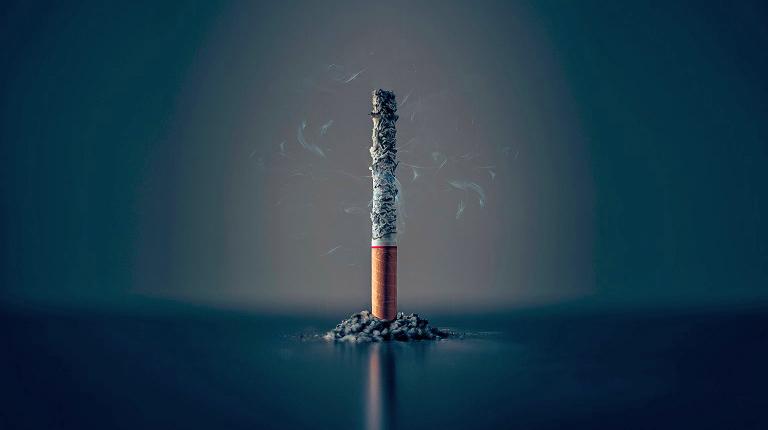 Smoking rates in the poorest parts of the country are seven times that of Australia's richest areas, with efforts to cut smoking rates in many poorer communities stagnating, health policy think tank Mitchell Institute at Victoria University highlights in their latest report.
The latest Australia's Health Tracker by Area: Smoking Rates Report has been published ahead of World No Tobacco Day on Sunday.
Efforts to cut smoking rates have never been more urgent with early evidence from the COVID-19 pandemic indicating smokers and those with pre-existing smoking-related health conditions are at higher risk of poor outcomes.
Prior to COVID-19, smoking was already the leading cause of preventable death in Australia, killing an estimated 19,000 people a year.
The national smoking rate has stagnated over the past four years to 12.2%, however this report shows wealthy communities are seeing their smoking rates drop to record lows, while poorer communities continue to have stubbornly high rates.
Two of Australia's wealthiest areas, City Beach in WA and St Ives/Warrawee in NSW, have become the first in Australia to reach the national Health Tracker target of a smoking rate of 5% or below.
Bridgewater and Gagebrook in Tasmania, one of Australia's poorest areas, has experienced a small reduction in the smoking rate over four years, but it has the country's highest smoking rate with one in three adults smoking. Other low socio-economic communities of Corio and Norlane in Victoria and the West Coast of Tasmania also feature in the bottom five with their smoking rates firmly stagnating. Their rates are the equivalent of the national rate experienced in the 1980s.
Alarmingly, the smoking rate for people with a mental illness has risen 4.3% over the past four years to 27.7%. More than 27% of Indigenous Australians still smoke.
Professor Rosemary Calder, from the Mitchell Institute, and lead of the Australian Health Policy Collaboration, said that the high rates of smoking in many communities needed to be targeted with specific community-focussed quit strategies.
"Australia has worked hard to be a world leader in cutting the consumption of tobacco and to reap the health rewards that come with that," she said. "However, it has been seven years since a national mass media campaign to encourage and support people to quit. Those campaigns have contributed to steep declines in the smoking rates.
"With modern technology, we now have the ability to target Quit campaigns to people who need it most, and direct to their phones. We need to invest in these campaigns and in working with local councils, their communities and health services to ensure appropriate resourcing to support people to quit."
Professor Calder said that the early evidence on the COVID-19 pandemic showing that people who smoked were at increased risk of hospitalisation and death from the virus, emphasised the urgent need to invest in efforts to support people to stop smoking.
"Nationally, we have recognised the need for and supported massive investment in keeping people safe and healthy from COVID-19," Professor Calder said. "Reducing our smoking rates amongst disadvantaged groups and communities needs to be given priority in the national response to the COVID crisis."
Evidence shows that people with pre-existing chronic illnesses such as cardiovascular disease, high blood pressure and respiratory illness are also at higher risk of hospitalisation and death from COVID-19. Smoking is the leading cause of cardiovascular disease.
The Australian Health Policy Collaboration, led by the Mitchell Institute, brings together more than 60 of Australia's leading health policy experts. They have proposed key policy actions needed to cut the smoking rate including:
increased funding for mass media campaigns to ensure they can effectively reach and influence people from disadvantage groups;
incorporating smoking cessation into routine health care;
ensuring smoke-free legislation is well implemented;
where appropriate, incorporating smoking cessation targets in government funding agreements.
Background
There has been a substantial increase in communities with rates of smoking below 10% - from 82 in 2014-15 to 142 communities in 2017-18
The data is from:
The Australian Institute of Health and Welfare, Australia's Health 2018, released in 2020;
Mitchell Institute at Victoria University, Australia's Health Tracker 2019
The Australian Institute of Health and Welfare, Australia's Health 2014-15.
Table 1 – wealthier areas
| Location: Population Health Area, lowest rates | State | Number | % | SES ranking |
| --- | --- | --- | --- | --- |
| City Beach/ Floreat | WA | 501 | 4.5 | 2 |
| St Ives/ Turramurra/ Wahroonga – Warrawee | NSW | 2,148 | 5.0 | 3 |
| Cottesloe – Claremont – Central | WA | 1039 | 5.1 | Top 40 |
| Gordon – Killara/ Pymble | NSW | 1,558 | 5.2 | 9 |
| Lindfield – Roseville | NSW | 942 | 5.2 | 4 |
Table 2 – poorer areas
| Location: Population Health Area, highest rates | State | Number | % | SES ranking (bottom*) |
| --- | --- | --- | --- | --- |
| Bridgewater – Gagebrook | TAS | 1733 | 33.9 | 1 |
| Corio – Norlane | VIC | 6820 | 33 | 12 |
| West Coast/ Wilderness – west | TAS | 1048 | 32.6 | bottom 50 |
| South Hedland | WA | 2281 | 31.1 | Average SES |
| Moree | NSW | 1863 | 30 | Bottom 100 |
*for an area where the population is large enough to draw an SES ranking.