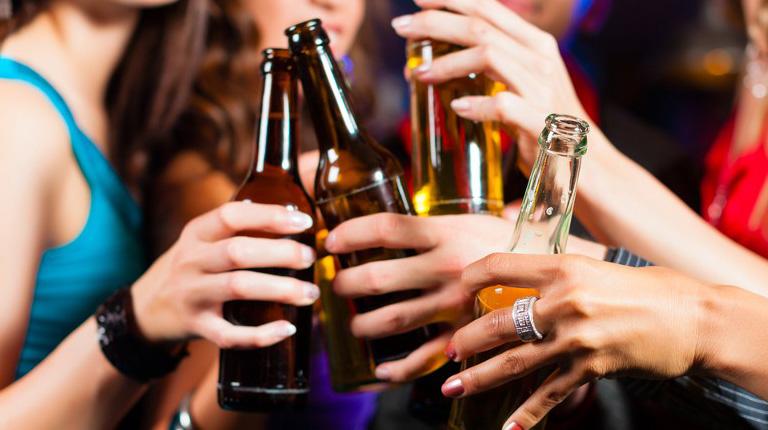 Risky drinking behaviour can have major health impacts. The Australia's Health Tracker by Area: Alcohol Report explores drinking behaviours in different parts of Australia.
Alcohol & health
High levels of alcohol consumption are linked to major chronic diseases including: cancer, heart disease and stroke. Alcohol is also a cause of cancer and consumption at any level increases cancer risk.
In this report, we use the 2009 National Health and Medical Research Council (NHMRC) definition of risky drinking: no more than two standard drinks on any day. This week, the NHMRC released the latest Australian alcohol guidelines for consultation recommending that healthy men and women reduce the risk of harm by drinking no more than 10 standard drinks per week and no more than four drinks in one day.  
Risky alcohol consumption is responsible for:
6% of Australia's burden of disease including

8% of breast cancers
3% of bowel cancers
6% of cardiovascular disease
4% of liver disease and
34% of injuries

Globally it contributes to an estimated 33% of the mental illness disease burden and 22% of suicide deaths.
Approximately 5,500 deaths and 157,000 hospital admissions are attributed to alcohol consumption in Australia each year, and alcohol-related harm costs the economy more than $14 billion per annum.
Risky alcohol consumption in Australia
Overall Australia's average risky drinking rate is trending downward, with the latest national data showing that, 17.1% of Australians over the age of 14 drinking at risky levels.
However, the risky drinking rate varies dramatically across the country. Local government areas in Western Australia's (WA) beachside are consuming the most alcohol, with rates almost double the national average. Byron Shire Council in New South Wales (NSW) had the nation's highest rate of risky drinking, but some areas of NSW also had some of the lowest rates in the country.
Top five local government areas drinking at risky levels  
Byron (the Shire), NSW 31.6%
Cottesloe (the Town), WA 31.5%
Mosman Park (the Town), WA 31.5%
Peppermint Grove (the Shire), WA 31.5%
East Fremantle (the Town), WA 29.8%
Lowest five local government areas drinking at risky levels
Greater Dandenong (the City), VIC 6.5%
Fairfield (the City), VIC 6.5%
Auburn (the City), NSW 7.9%
Strathfield (the Council), NSW 8.4%
Brimbank (the City), VIC 8.6%
More data by jurisdictions provided in Table 1 and 2 in the report. Source: National Health Survey 2014-15.
Unlike most health risk factors, drinking at 'risky' levels is prevalent in many higher socio-economic communities. Many regional/remote areas have higher rates of 'risky' drinking.