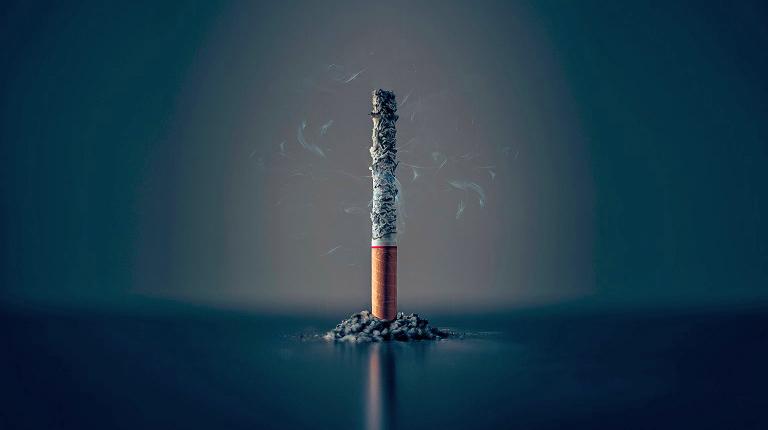 Parts of Australia are stuck in a smokers' time warp, experiencing smoking rates not seen nationally since the 1970s, health policy think tank Mitchell Institute at Victoria University has revealed on World No Tobacco Day.
The national average smoking rate has dramatically declined over the past four decades with 14 per cent of Australians adults smoking daily, however there are many areas of Australia where limited inroads have been made into the smoking rates.
Areas with the top five poorest smoking rates in the country are Bridgewate/Gagebrook and Risdon in Tasmania, Mount Druitt and Tamworth in New South Wales and Elizabeth/Salisbury in northern Adelaide, where up to 40% of the population smoke.
Health Policy Lead at Victoria University's Mitchell Institute Ben Harris said local factors were influencing smoking rates.
"We know where we live, where we work, when we left school and who we know influences smoking. We also know that the best way to stop children picking up the habit is to encourage the adults around them quit smoking," Mr Harris said.
He said the breakdown of which communities have the highest smoking rates can assist governments to better target their limited advertising and health services budgets.
"Smoking kills, and it looks like six times more people in Bridgewater/Gagebrook in greater Hobart are going to die from illness caused by smoking than in Kur-ing-Gai in inner Sydney," Mr Harris said.
Quit smoking 
"We know the Quit smoking messages, combined with information on packaging about disease caused by smoking is very effective in encouraging people to quit. Using local approaches and local knowledge could help make sure that all Australians are given the best opportunity to quit smoking and improve their health and wellbeing."
Australians with mental health conditions are more than twice as likely to be smokers as the general population. And the more severe a mental illness, the more likely someone is to smoke.
Australia's national smoking rate on the decline
National smoking rates have been on a steady decline since its peak in the 1970s when almost three quarters of Australian men, and one quarter of women, smoked.
"Overall, our success is lauded internationally, and we have some of the lowest smoking rates in the world," Mr Harris said.
"However, our national success story hides some troubling local data. We need to redouble our efforts to facilitate opportunities for people to quit in those communities."
Overall, Tasmania was the worst state for smoking, with only two council areas exceeding the national average, while the wealthy suburbs of Sydney faired the best with several areas having a population smoking at around half the national average.
To find out about the smoking rate in your local area visit The Age for Victorian data and the Sydney Morning Herald for Sydney data. 
Health effects of smoking
Smoking is the leading cause of preventable illness and death in Australia.
People who smoke inhale about 7,000 chemicals in cigarette smoke and over 70 are known cancer causing chemicals. Some of the chemicals trigger profound and damaging changes in the body. Smoking harms nearly every organ in the body, causing many diseases and reducing health in general. Visit the Better Health Channel for more information on the effects of smoking.
Australia's worst & best performing areas
Australia's national smoking rate: 14%
Worst performing areas
| Highest smoking rates | Equivalent to the national smoking rate in year |
| --- | --- |
| 1. Bridgewater/Gagebrook, Tas: 40% | 1979 |
| 2. Risdon Vale, TAS: 34.4% | 1986 |
| 3. Mt Druitt, NSW: 31.2% | 1988 |
| 4. Elizabeth/Salisbury, SA: 31.1% | 1988 |
| 5. Tamworth, NSW: 30.3% | 1989 |
Best performing areas - lowest smoking rates
Gordon/Killara/Pymble, NSW: 6.6%
Lindfield/Roseville, NSW: 7.2%
Epping/North Epping/Pennant Hills/Cheltenham, NSW: 7.45%
Burnside/Wattle Park, SA: 7.5%
Cottesloe/Claremont, WA: 7.5%
The Australian Health Policy Collaboration, comprising more than 50 of Australia's leading health organisations, has set a target for smoking rates of 5% by 2025.
Help to quit smoking
For help to quit smoking, contact the Quitline on 137 848 or visit quit.org.au