Sport Performance & Business
The Sport Performance and Business research program aims to enhance the performance of sport in training, competition and the business environments.
We focus on sport that inspires – specifically how we can advance and develop the performer, coach, umpire, practitioner, administrator and organisation.
We are guided by our strong commitment to develop our partners, with a global focus, and engaging with government and industry to address big-picture, real-world problems.
Our program includes four research groups with approximately 90 staff and higher-degree research students.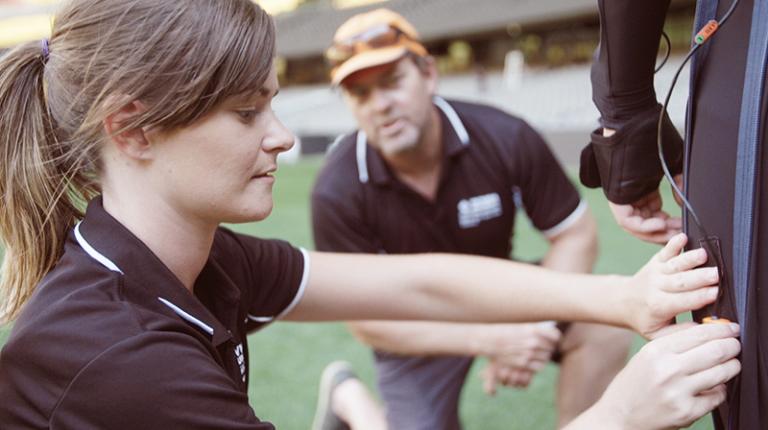 Our research interests
Our research into sport performance and business includes two specialist groups which work across the focus areas.
Game Insight Group (GIG)
The Game Insight Group (GIG) consists of a team of experts revolutionising tennis through science.
GIG pursues three research themes:
The Perfect Game
Analytics
Technology.
Research is conducted with athletes, as well as with other stakeholders such as coaches, broadcasters and fans.
TRACK
TRACK is a new initiative currently under development as part of the Sport, Performance and Business program.
It is designed to facilitate the development of commercial opportunities related to human tracking technology and techniques, using the skills within the research program.