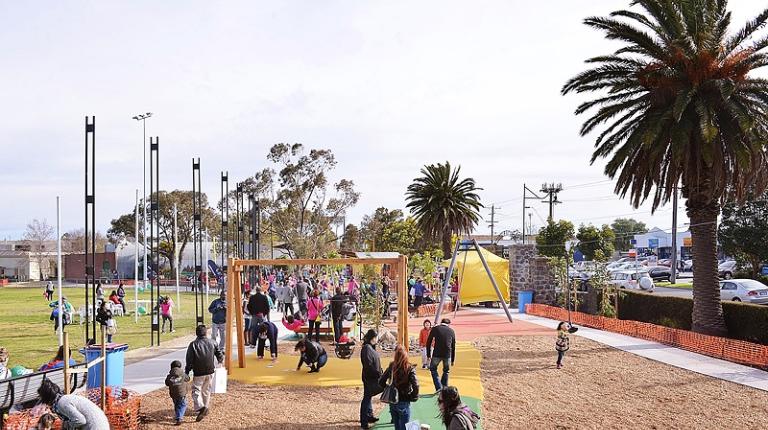 This second edition of the Brimbank Health and Education Atlas updates the selected indicators of health and education and the contributing social and economic factors that influence the health and education opportunities and outcomes for individuals within communities. It provides a range of information for decision-makers, planners, service providers, researchers and communities.
Over more than three decades, numerous reports and studies have highlighted substantial variations in the health and education of the Australian population, and significant gaps between those who are 'doing well' in Australia, and those who are not.
In this atlas, these variations are referred to as 'inequalities', reflecting the fact that such differences exist. The notion of 'inequality' implies a sense of two things being different, not the same. Numerous inequalities exist across the population and they tend to divide the community into different groupings.
There is mounting evidence of the significant impact of both economic and social inequalities on various groups in society, and government and community concern about the need to address those which are avoidable. This atlas focuses on health and education, and the inequalities in these outcomes across the communities of the City of Brimbank. It highlights those communities and groups living in Brimbank who are doing well, and those where further effort is needed to improve their health and educational outcomes.
The Atlas is designed to be used in conjunction with two additional foundation reports:
The Brimbank Spatial Map of Physical and Social Infrastructure report describes how the health and wellbeing of a community is dependent on effective and linked planning of physical and social infrastructure within the community – such as roads, transport and community infrastructure, including services, schools, health services.
Together, the reports are intended to support and enable understanding of the complex interactions between individuals and families, their environments and social structures over a lifetime, and how these factors influence the health, education and ultimately, the flourishing of current and future generations of Brimbank residents.