University sector faces losing up to $19 billion due to COVID-19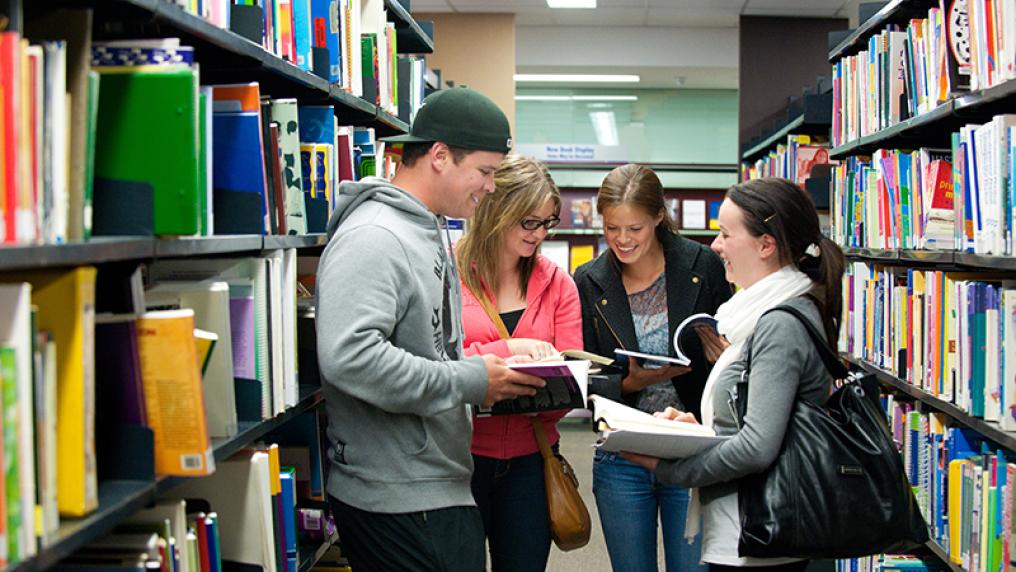 New modelling shows that the university sector faces losing between $10 billion and $19 billion over the next three years from lost international student revenue.
Friday 17 April 2020
New modelling shows that the university sector faces losing between $10 billion and $19 billion over the next three years from lost international student revenue.
A new report from education policy think tank Mitchell Institute at Victoria University has found that the next hit will come mid-year when $2 billion in annual tuition fees is wiped from the sector as international students are unable to travel to Australia to commence their courses.*
Each six-monthly intake missed due to the closed international border will deliver an economic blow equivalent to when Australia lost its entire car manufacturing industry.
The Mitchell Institute had modelled the impact of up to 18 months of border closures, finding the sector faces the worst case scenario of a loss of $19 billion over the next three years, much larger than previously forecast.
Over the weekend the Government announced a package of measures to assist the sector, however, it will fall well short of plugging the gap from the loss of international student revenue cause by the closed border.
The Australian Investment in Education: Higher Education report reveals today that the sector had experienced a 137% growth in international student revenue over the past decade with 40% of the entire sector's annual student revenue coming from international students.
However, the report found despite the revenue windfall, rising costs of education meant many universities were struggling to break even prior to the pandemic and will likely be facing significant financial challenges now.
The report shows that international students delivered almost $9 billion in annual revenue to universities, accounting for around 57% of student revenue for Australia's largest and most prestigious universities in 2018. Higher education international students also delivered at least another $10 billion per annum to the broader economy.
Report author Peter Hurley from Victoria University's Mitchell institute said most universities had very limited surpluses to weather the COVID-19 contraction.
The sudden and steep decline in international student enrolments is a significant economic challenge for universities, and this affects the opportunities for Australian students too.
While international student numbers had risen dramatically, caps on domestic funding meant revenue and participation rates of Australian students had been static.
 "It is likely that demand from domestic students for university places students will rise because of workers looking to reskill and upskill during the uncertain economic conditions. Also, a quarter of school leavers usually take a gap year to work or travel. With those plans off the agenda – these too may be looking to study. However, universities are currently unable to respond fully to any changes in demand due to caps on places," Mr Hurley said.
"Increasing capacity in the tertiary sector by removing the caps on university places would provide both an opportunity for Australians with few job prospects to build their skills in preparation for the economic recovery, along with help universities to offset this unprecedented drop in revenue from international students."
The report provides the most accurate picture to date about the amount of funds that go towards government funded education and training in the higher education sector. It reveals that the Federal Government spent $13.4 billion in 2018, and almost 45% of this was in the form of income contingent loans.**
* Because higher education international students study for two to three years on average, the $2 billion in annual lost revenue will cumulate for the duration of the course.
**The Australian Government provides $13.4 billion to education and training in higher education. Almost 45% of this $13.4 billion comes in the form of income contingent loans, the vast majority of which the government will recoup through higher income taxes.
Additional data, 2018
| | | | |
| --- | --- | --- | --- |
| Universities with over 50% student revenue from international students | International student revenue as % of total student revenue | Domestic student revenue ($000) | International student revenue ($000) |
| The University of Sydney | 57.2% |  $       662,114 |  $               884,693 |
| The University of New South Wales | 56.4% |  $       549,968 |  $               712,461 |
| The University of Melbourne | 56.2% |  $       685,942 |  $               879,312 |
| Monash University | 54.4% |  $       715,180 |  $               851,989 |
| Federation University Australia | 50.7% |  $       123,986 |  $               127,724 |
| The University of Queensland | 50.6% |  $       559,918 |  $               572,698 |
| | | | |
| --- | --- | --- | --- |
| State/Territory | International student revenue as % of total student revenue | Domestic student revenue ($000) | International student revenue ($000) |
| Victoria | 45.0% |  $   3,747,442 |  $            3,069,999 |
| New South Wales | 42.0% |  $   4,057,809 |  $            2,941,865 |
| Australian Capital Territory | 40.5% |  $       554,645 |  $               377,538 |
| Queensland | 33.8% |  $   2,555,656 |  $            1,302,735 |
| South Australia | 32.3% |  $       927,248 |  $               441,998 |
| Tasmania | 27.9% |  $       302,797 |  $               117,201 |
| Northern Territory | 26.2% |  $       102,824 |  $                 36,420 |
| Total | 38.6% |  $ 14,033,405 |  $            8,838,891 |
Impact by state/territory of the loss of international student revenue from the closed border for the next 18 months
| | | | |
| --- | --- | --- | --- |
|  State/Territory | Loss to the university sector | Loss to broader economy | Missed mid-year 2020 intake |
| New South Wales | $6.14 billion | $7.06 billion | $664 million |
| Victoria | $6.4 billion | $7.36 billion | $693 million |
| Queensland | $2.72 billion | $3.12 billion | $294 million |
| Western Australia | $1 billion | $1.15 billion | $108 million |
| South Australia | $922 million | $1.06 billion | $100 million |
| Tasmania | $244 million | $281 million | $26 million |
| Northern Territory | $76 million | $87 million | $8 million |
| ACT | $787 million | $905 million | $85 million |