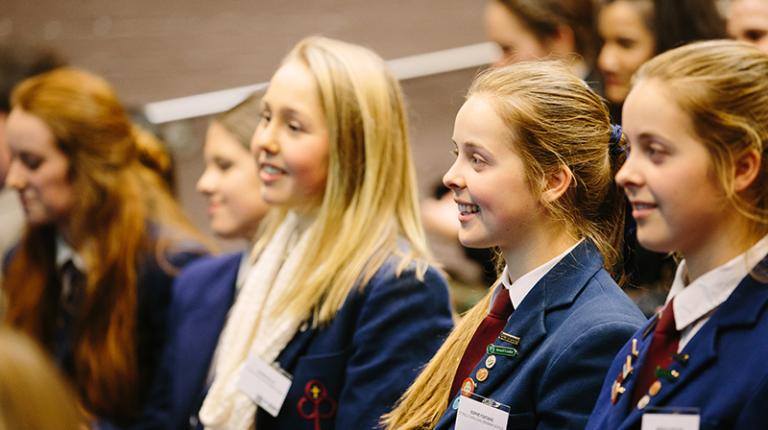 The future of Australian education must move beyond post-COVID recovery to reinvigoration. We must take the best of what was learned during the COVID-19 crisis, and build on it to tackle systemic challenges that pre-dated the pandemic. This means reconceptualising Australian schools to be stronger, smarter, and more relevant and resilient than they have ever been.
This paper shows by working together, education in Australia can be delivered to build equity, innovation and collaboration. It explores three practices that will help to shape the future: adaptive leadership, responsive teaching and generative assessment. Embedding these practices would amount to a paradigm shift in Australian school education, accelerating the shift towards a future-ready system that has been brewing over the last decade.
This can only be achieved with collaboration from the many stakeholders in the education system. It requires both 'top-down' guidance from policy-makers, and a 'bottom-up' push from teachers and school leaders to challenge existing structures. It requires extending power to students as agents in their learning, to embrace change in what they learn, and how they learn it. This paper shows by working together, education in Australia can be delivered to build equity, innovation and collaboration.
This paper shows how students, teachers, school leaders and policy-makers can work together to navigate a complex world. It identifies three areas of practice essential to a better future:
Adaptive capacity to navigate the immediate disruptions facing schools – and to raise the ambition of change in the longer term and reach new heights of innovation and discovery.
Responsive teaching designed for student needs, encouraging them to be engaged, active learners – and to be acknowledged, included and elevated to partners in learning.
Generative assessment that drives a sustained process of collaborative learning, for students, teachers and policy-makers alike – informing ongoing research, experimentation, dialogue and reflection.
Each of the practices is also closely aligned to contemporary pedagogical approaches in Science, Technology, Engineering, the Arts and Mathematics (STEAM). STEAM learning can incorporate these practices to prepare students with the skills and mindsets for the future.
This discussion will equip schools for the future more effectively than specific procedures and practices. Education for the future is not a 'quick fix' or a formula, but will require all levels of Australian education to cultivate creativity, collaboration and innovative capacity. If Australian schools want their students to emerge as creative, adaptive problem-solvers who challenge the status quo and meet the future head-on, then they must also be prepared to be likewise.
The ideas in this paper are not only relevant to the current crisis in Australian schools. While the upheavals of the COVID-19 pandemic may be once-in-a-lifetime events, change in the education system is continual and inevitable. While change is stressful, failure to adapt can have disastrous consequences for schools and students now, and society in the future. The next generation of change-makers – students, teachers, leaders and policy-makers – must be ready.
Authors
Jennifer Jackson
Education Policy Program Lead
Hannah Matthews
Policy Fellow
Juliana Ryan
Research Officer
Sergio Macklin
Deputy Lead of Education Policy, Mitchell Institute
Claire Brown
National Director, AVID Australia