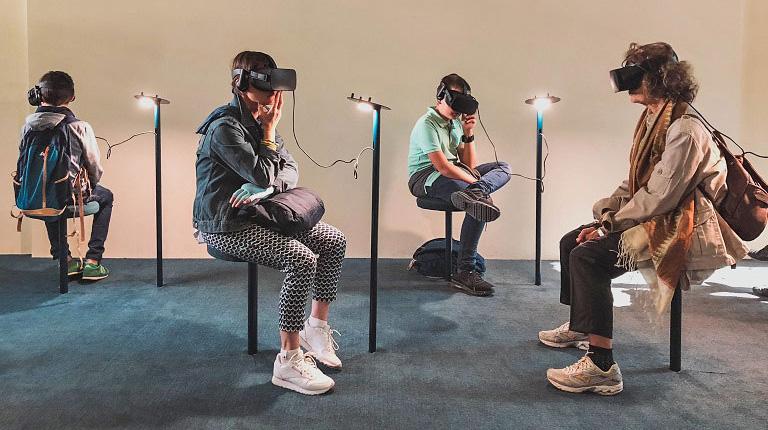 Vice-Chancellors and senior leaders in Australian tertiary education will gather in Melbourne today to set out a future direction for the country's universities in order to deliver the skills that meet the needs of a rapidly changing economy.
Federal Minister for Education Dan Tehan will deliver the keynote address at the Role of Universities in the 2020s Symposium being hosted by Victoria University's Sir Zelman Cowen Centre, with the Mitchell Institute for Education and Health Policy.  
It comes as education policy think tank, Mitchell Institute at Victoria University, warns that the current trend of a decline in tertiary education participation will leave Australia with a skills gap.
"The evidence shows that the majority of people will require either vocational education and training (VET) or university qualifications in order to deliver the jobs of the future, yet we are currently facing a decline in participation without a strategy to address the future skills need," Victoria University Vice-Chancellor Professor Peter Dawkins said.
"We require bold thinking from both the tertiary education sector and our policy leaders in Government."
Professor Dawkins said that in the face of changing student demographics, and with new industries, skills and technology rapidly emerging, universities needed to rethink their role.
"We are bringing together the Vice-Chancellors and other tertiary education leaders to work collectively towards a strategy that stimulates innovation, removes barriers and delivers a coherent tertiary education sector.
"We need greater connection between the university and VET sectors so students can move between the two seamlessly to gain the skills they need for the economy of tomorrow. Students shouldn't be penalised for doing so financially or academically."
Presenters include:
Hon Dan Tehan MP, Federal Minister for Education
Professor Peter Dawkins AO, Vice-Chancellor, Victoria University
Professor Glyn Davis AC, CEO of the Paul Ramsay Foundation
Professor Annabelle Duncan, former Vice-Chancellor, University of New England
Professor Carolyn Evans, Vice-Chancellor, Griffith University
Professor Peter Høj AC, Vice-Chancellor, The University of Queensland
Dr Don Markwell, Warden, St Paul's College, The University of Sydney
Professor Duncan Maskell, Vice-Chancellor, The University of Melbourne
Megan Lilly, Head of Workforce Development, Australian Industry Group
Professor Beth Webster, Director, Centre for Transformative Innovation, Swinburne University
Professor Simon Wilkie, Dean, Faculty of Business & Economics, Monash Business School
Jan Owen AM, CEO, Foundation for Young Australians
Adjunct Professor Alan Kohler AM, Victoria University Business School.
Participants in the Symposium will include around 130 leaders from universities, industry, government, and other tertiary education stakeholders.
The Symposium is being hosted as part of the Sir Zelman Cowen Centre's Centenary program.