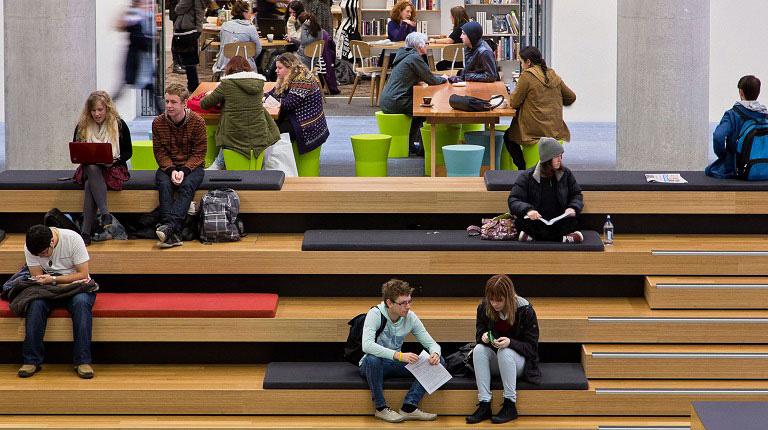 Australia needs more people participating in vocational education and training (VET) or university studies to ensure our future prosperity. However under current policy settings, a smaller proportion of Australians will take up tertiary studies into the next decade, if recent trends continue.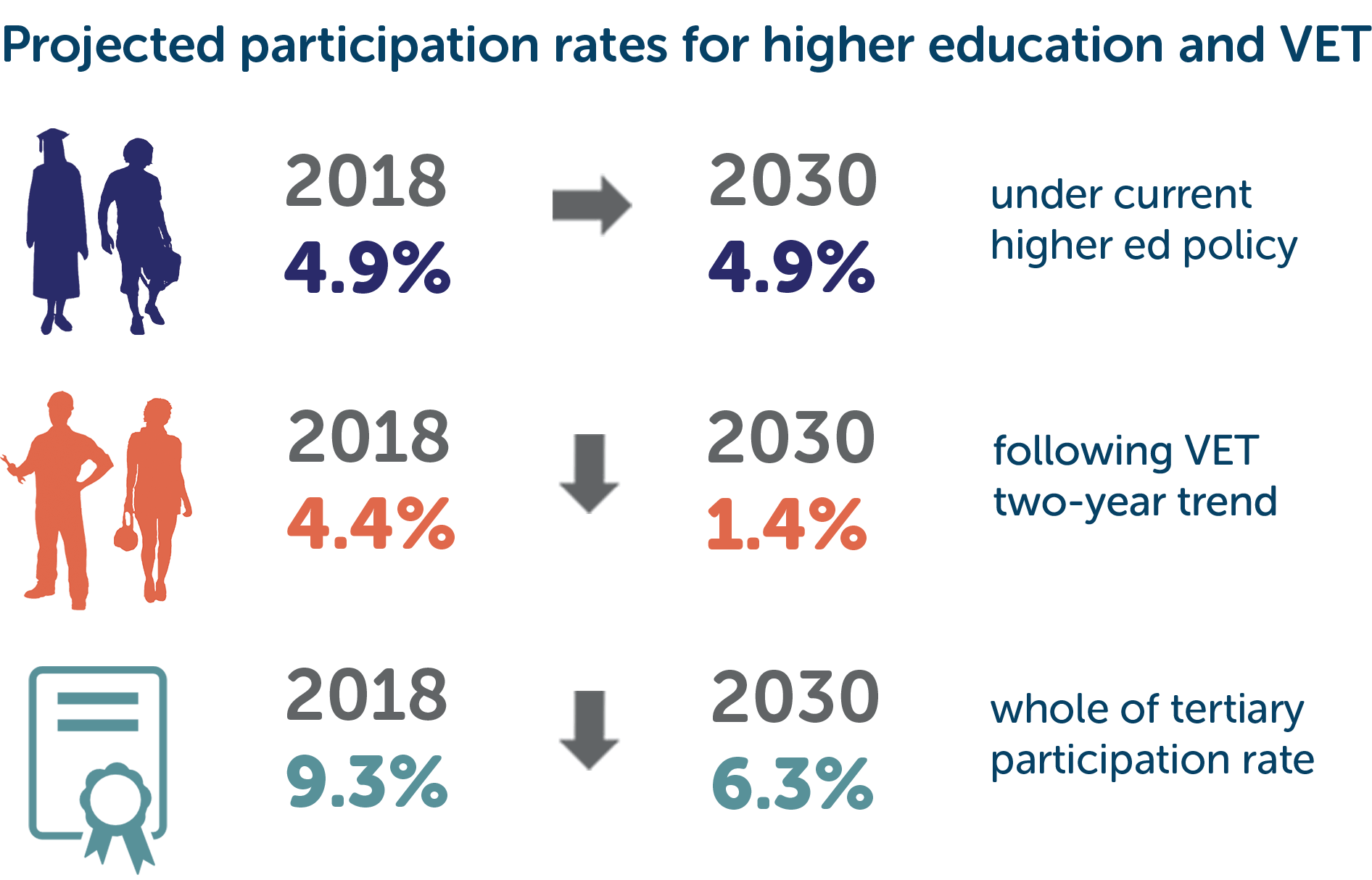 Infographic text alternative:
Infographic showing projected participation rates for higher education and VET in 2030 versus 2018. The figure shows that under the current higher education policy, higher education participation would remain stable from 4.9% in 2018 to 4.9% in 2030; following the VET two-year trend, VET participation would drop from 4.4% to 1.4%; and whole of tertiary participation rate would drop from 9.3% to 6.3%.
---
Completing a higher education or VET qualification is becoming increasingly important to access jobs and grow successful careers. The Department of Jobs and Small Business forecasts that over 90 per cent of the 948,000 new jobs expected to be created by 2022 will require a post school qualification.
Australia's population is growing and getting older - we need to grow workforce participation rates to offset the impact of population ageing. But we will have fewer people of prime working age able to contribute to the future labour market if participation rates in higher education and VET fall as the population increases.  
A well-educated population is essential to Australia's economic and social wellbeing. 
If we are to meet the needs of Australia's growing population and increase workforce participation, we need a comprehensive, sustainable and long-term funding framework for VET and higher education. This framework must ensure that participation levels in tertiary education in Australia grow rather than decline. It should also provide better balance in terms of participation between the higher education and VET sectors.