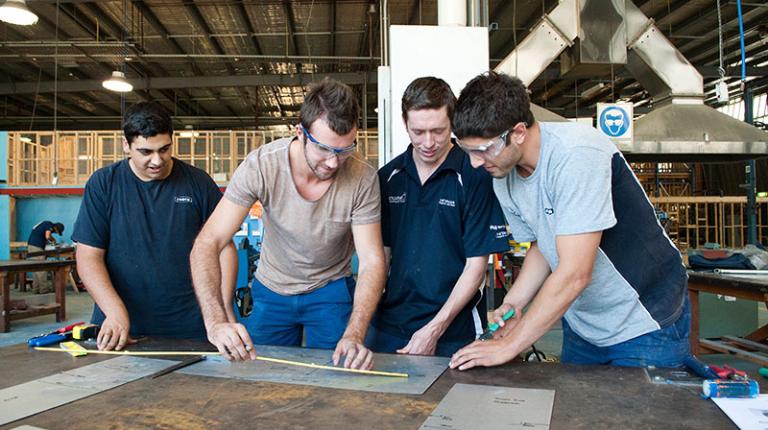 The Mitchell Institute estimates new apprenticeships/traineeships will decline by 30% within two years. This equates to approximately 130,000 fewer new apprentices and trainees from the start of the pandemic to June 2023.
Currently enrolled apprentices/trainees are forecast to decline by approximately 20%, falling to their lowest level in 2023 where it is forecasted there will 50,000 fewer apprentices/trainees 'in training'.
Previous recessions show an amplified relationship between the unemployment rate and apprenticeship/traineeship figures.
In the last two recessions, a 5 percentage point increase in the unemployment rate resulted in a 30% decrease in apprenticeship commencements.
We estimate that the reduction in the number of available apprenticeships and traineeships will lead to 50% more school leavers classified as 'not in employment, education or training' (NEET). The NEET category is an indicator of disengagement and is associated with poor long-term outcomes.
Current policies designed to support apprentices and trainees, such as the JobKeeper program, may mask the scale and severity of the decline.
Downturns in the number of apprenticeships can have long lasting effects and raise the prospect of skills shortages occurring which hamper a coronavirus economic recovery.
There are policy responses that will help reduce the impact of the coronavirus on apprentices and trainees. These are:
increasing employer incentives and wage subsidies to make it easier for employers to keep current apprentices and trainees or bring on new ones;
integrating new apprentices and trainees into public spending projects to grow the number of opportunities available; and
establishing innovative labour market programs that provide apprentices and trainees with work in their occupation while the economy recovers.