Election 2022: Higher Education Policy Brief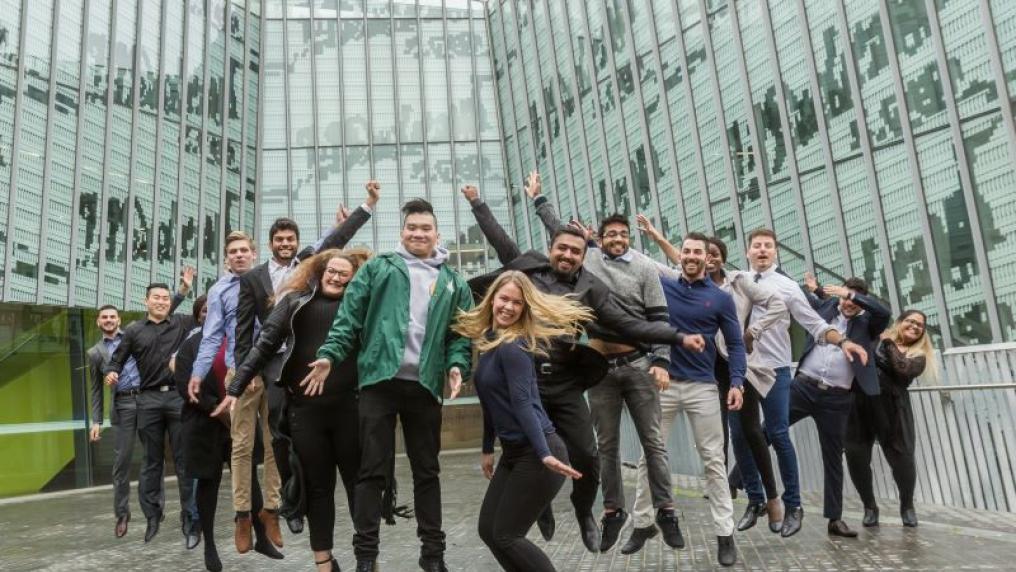 As the sector seeks to recover from the pandemic, both major parties are offering similar policy options, presenting versions of support for domestic places in courses aligned to specific employment outcomes.
Tuesday 17 May 2022
After facing enormous difficulties during the pandemic, the higher education sector is in a slow but steady recovery mode. International students are returning to Australian universities and financial losses have been less than feared.
There now exists a strong policy convergence between the Coalition and Labor, with both major parties presenting versions of support for domestic places in courses aligned to specific employment outcomes.
Missing from the major party platforms are the reforms to both higher education and vocational education that would make the sector better able to meet the needs of the many different groups the sector serves.
What are the parties offering?
The Coalition and Labor took very different higher education policies to the 2019 federal election. The contest was between tightly capped total spending under the Coalition and a restored demand-driven system under Labor, allowing universities to enrol unlimited domestic students in undergraduate degrees.
In the 2022 election, Labor policy has shifted closer to the approach of the Coalition with a focus on set funding for places in high-demand courses. Labor has promised extra university places, more money and slightly changed criteria for distributing funding among universities. Unlike in 2019, it is not a radically different alternative to the Coalition's policies. Labor is also promising to establish an "Australian Universities Accord" to drive lasting reform, though details are scant. The Greens are sticking with their more radical promise to guarantee a free place at university or TAFE (or an apprenticeship or traineeship) to enable them to pursue their passion and obtain a qualification in an area they are committed to, "without incurring massive debt" [17].
The Coalition has focused its post-secondary education policies on skills and apprentices, areas traditionally associated with VET. As their main student related policy passed parliament in 2020, the Coalition's major higher education election policies relate to research. The research commercialisation package, announced just before the election was called, targets projects in resources and critical minerals, food and beverages, medical products, recycling and clean energy, defence and space. The single largest initiative will be a $1.6 billion "Australia's Economic Accelerator", a three-stage program designed to attract projects at proof of concept, or proof of scale level of commercial readiness. The Coalition also pledged $296 million more to fund 1800 PhDs and fellowships in industry-focused disciplines. While there is reference made to promoting excellence in research and increasing the spending on research as a proportion of GDP in Labor's National Platform document, there is to date no related detailed plan for comparison.
What are the likely battlegrounds?
Of the four different education sectors (the others are early childhood, schools, and VET), higher education seems to be the sector least likely to be a major election focus. This is because there is a strong policy convergence, though with some important differences.
The main source of tension may arise from competing claims about extra places. The Coalition and Labor are both stating that their policies will result in about 20,000 to 30,000 extra places. But the Coalition's claim of extra places was the subject of some controversy – leading Jacqui Lambie to ask, "did they just pluck that out of their clacker, mate?" [18]
The March 2022 inflation figures did make it possible that higher education will become a more prominent election issue. By noting the increase in the price of tertiary education, which the ABS attributes to the Job-ready Graduates Package, higher education funding is now linked to cost-of-living pressures. This has made it easier to identify how students from many courses will have higher income contingent loans upon graduation.
Aside from the fight over the number of places offered and funding, the election battleground in tertiary education will most likely occur in VET policy because of a renewed political focus on skills and jobs. Missing in the campaign is a commitment to broader system reform that might better integrate higher education and VET so the tertiary education system can more effectively function as an optimal pathway for young people.