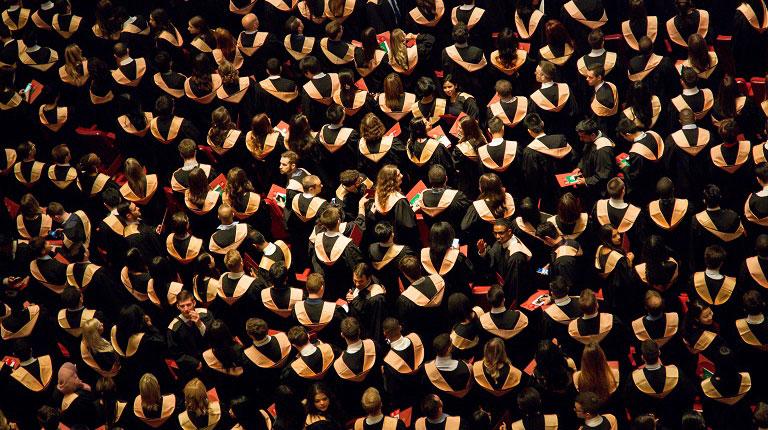 Demand-driven funding in higher education but not vocational education will distort both provision and student choice, says Peter Noonan.
Public debate about the Australian government's higher education reforms, which are currently before Parliament, have largely focused on measures that would have an immediate impact on universities, students and graduates. These include reductions in course subsidies, increased tuition fees, the introduction of performance-related funding for universities and lower repayment thresholds for income-contingent loans.
Largely missing from the debate – and from the government's own defence of its proposals – is any recognition of the key decision not only to retain the demand-driven higher education funding system, but to extend it to sub-bachelor's programmes.
The decision to retain the demand-driven system was to some extent unsurprising as the current minister responsible for higher education, Simon Birmingham, had previously expressed his support for it. Moreover, enrolment growth in government-funded places has declined substantially in recent years, easing doubts about the system's affordability. Yet a number of prominent commentators, and even some within higher education, continued to voice doubts. Capping the system at current enrolment levels, or providing for growth in only a small number of priority areas, was a clear policy option for a government intent on reducing the level of higher education funding growth as part of the overall process of shrinking the budget deficit. After all, this was the path chosen by the previous Liberal-National Coalition Government, in office between 1996 to 2007.
The opposition Labor Party has indicated that it will oppose the government's savings and revenue measures in the Senate. The shadow minister, Tanya Plibersek, has previously indicated that Labor would also retain the demand-driven system – which it introduced in 2012 – presumably under current funding settings.
Retaining demand-driven funding is important because it provides capacity for continued enrolment growth in higher education to meet the demands of Australia's growing population and the need to provide new skills for the existing workforce. Based on modelling undertaken by the Mitchell Institute at Victoria University, almost 180,000 additional higher education enrolments will be required by 2030 just to maintain current participation levels.
However, as the modelling also demonstrates, participation in the vocational education and training (VET) sector is where Australia has a serious problem. Participation in the VET sector's tertiary-level courses (Certificate III to Advanced Diploma) fell from almost 5.5 per cent in 2012 to 4.4 per cent in 2015. The number of students is likely to have fallen even further since as the states have cut funding for VET and the sector has suffered serious reputational damage from the operation of rogue private providers. Hence, almost 300,000 additional enrolments are required in VET by 2030 just to maintain 2015 participation levels.   
In its recent budget, the Australian government introduced a new Skilling Australia Fund, to be financed by revenue from skilled migration visas. This replaces a lapsing five-year agreement with the states, and, unlike the previous agreement, will require matching contributions from them. However, overall state and federal funding for VET is likely to continue to fall, and VET students on most courses will continue to face upfront fees, either because they cannot access the new VET Student Loans scheme or because caps on loan amounts are less than course fees, requiring them to pay the difference upfront. This creates a strong incentive for students to enrol in higher education instead.
Labor capped funding for sub-bachelor's degrees in higher education for fear that those students who currently pursue such qualifications in the state-funded VET sector would switch to the federally funded higher education sector. As Gavin Moodie has pointed out, that risk is now very real, creating a further threat to the VET sector. But it is not clear how many universities will significantly expand sub-bachelor's courses in response to the removal of the cap; they may be cautious about enrolling students with lower completion and graduate outcome prospects. Besides, capping sub-bachelor's courses made little sense as it merely created incentives for universities to enrol students directly on to degrees instead.
All this serves to underline a point that I have previously argued in Times Higher Education. Australia needs a broader debate about funding for tertiary education as a whole. Demand-driven funding in higher education alone will distort both provision and student choice, and is not likely to be sustainable into the future. 
This article was originally published on Time Higher Education. Read the original article.