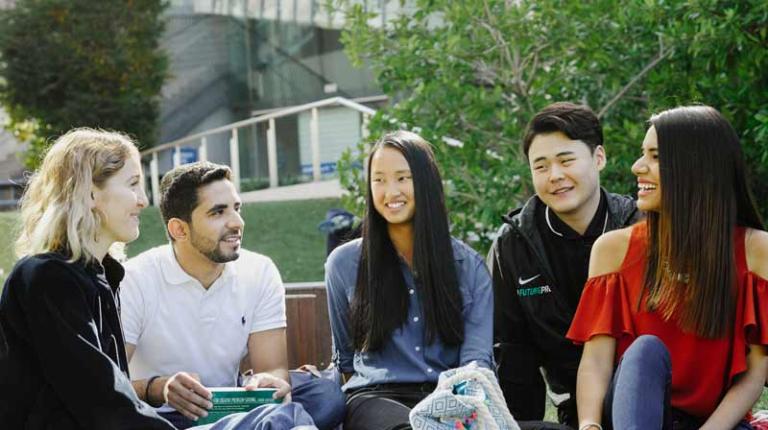 Australia's investment in tertiary education, and the benefits it delivers, is at risk because of the pandemic.
Our tertiary education sector has been a driver of growth. But the pandemic has threatened the ability of Australia's tertiary education institutions to perform their important functions.
These functions go beyond teaching and research. We look to universities to help us make sense of the world, especially in times of crisis. The prominence of epidemiologists during the pandemic shows the important public roles our universities play.
This is also true of the humanities. Philosophers, sociologists and criminologists all enable us understand the world we live in. People training in the creative arts will be the next generation of performers showing us new ways to express ourselves.
Current government policy attempts to divert students away from areas such as the humanities because of perceived poor employment outcomes. A justification for funnelling students into certain courses is data showing that 62 per cent of future job growth will be in the industries of health, education, construction and professional, scientific and technical services.
This rationale conflates industry and occupation. While we work in an industry, we are employed in a job. Previous Mitchell Institute research has shown that many of the courses where enrolments are being discouraged are associated with significant job growth.
For example, students enrolling in accountancy courses face higher course costs despite accountants working across all industries and strong forecast growth in accountancy jobs.
Humanities graduates also work in growth industries. Indeed, the employment outcomes for humanities graduates are often better than science graduates.
Understanding the complex link between education and the workplace is important because the labour market outcomes of young people are indeed an area of concern.
Before the pandemic, research showed young people were finding it harder to get a foothold in the labour market and graduating onto lower rungs of the 'job-ladder'.
There are early indications that young people transitioning out of education are experiencing some of the harshest negative effects of the pandemic.
While total employment has largely recovered, parts of the youth labour market have not. The number of employed young people aged 15 to 24 who are not studying still sits at 4 per cent below pre-pandemic levels (PDF).
This group are the young people most likely to be making the transition out of education and into the workforce. A slow recovery suggests that 'scarring', which is when adverse labour market conditions have long-term consequences, may already be occurring.
While what we study is important, trying to direct students into certain areas of study is likely to have minimal impact on overall employment outcomes.
Instead, research from the OECD shows that education systems that place greater emphasis on learning in the workplace are the most effective in improving labour market outcomes.
These education experiences combine formal learning with an employment contract, focus on occupations requiring more skills development, and attract high-calibre candidates.
Sometimes called 'white-collar apprenticeships', they are more common in countries such as Germany and Austria. They have been shown to be effective in reducing youth unemployment, even in times of crisis.
Using models such as these to create viable pathways for young people into the workforce will help complement our current offerings in the tertiary education sector and improve the options available for young people.
International students will also be an important component of helping Australia's young people in a post-pandemic recovery. This is because international students make enormous contributions to the resources available in the tertiary education sector.
The pandemic has hit international students hard. There are currently about 260,000 fewer international students living in Australia than before the pandemic, a 45 per cent reduction. This is more than the population of Hobart.
Mitchell Institute research shows that Australia's international education sector is on track to shrink by $18 billion by the end of 2021.
This is not just a university problem – most of this reduction will come in the form of goods and services spent in the broader economy.
Ultimately, the rate at which international students return over the next few years will have a big impact on whether the tertiary education sector has the resources it needs to continue being a driver of growth.
Whether it is training the next generation, protecting us during a pandemic or finding ways to make our society more equitable, our tertiary education sector is extraordinarily important.
In rebuilding and reforming our tertiary education sector, it is important to remember the broad benefits investment in a strong tertiary education sector brings.
---
Reproduced with permission fromThe Age and Sydney Morning Herald