41% reduction in student fail rates under innovative new university model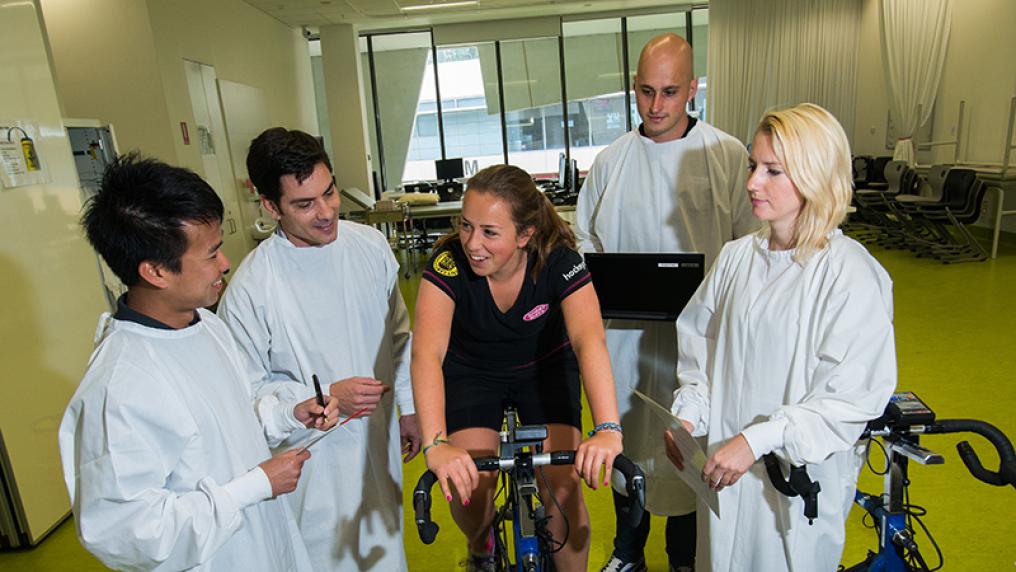 The VU Block Model structure improves student retention and pass rates, especially for those from disadvantaged backgrounds; a new study released today from Victoria University has found.
Wednesday 16 February 2022
The VU Block Model structure improves student retention and pass rates, especially for those from disadvantaged backgrounds; a new study (PDF, 882.7 KB) released today from Victoria University has found.
The research led by Dr Jen Jackson and funded by the National Centre for Student Equity in Higher Education (NCSEHE), investigated the experience of the VU Block Model for first year students studying science, technology, engineering and mathematics (STEM) subjects at Victoria University.
The report said that the new model of teaching led to a 41% reduction in first-year students who failed STEM subjects, however the improvements were even higher for students from non-English speaking and low SES backgrounds, with fail grades reducing by 45.6% and 46.4% respectively. 
Victoria University is the first Australian university to implement a block model style of delivery which involves students studying one subject at a time in intensive four week blocks and learning in small highly interactive classes. The success of the model for first year students has led to the university expanding it to all its students.
Dr Jackson from Victoria University's Mitchell Institute said with the vital income streams from international students drying up – universities needed to innovate to attract, retain and boost the success of domestic students.
"All Australian universities may be thinking seriously about how to reach a broader domestic student profile," Dr Jackson said. "The VU Block Model offers new opportunities for more diverse students to participate and succeed at university."
The research found that it was not simply a change in structure that delivered success. A focus on attracting quality teachers and upskilling, and a student-centred approach were important. Collaborative relationships between the university, academics and students were a demonstrated feature. Smaller classes allowed students and academics to get to know one another, and work together to make sure everyone was learning.
"Students and academics agreed that focusing on one subject at a time makes learning more manageable and reduces students' anxiety about study," Dr Jackson said. "Many students reported receiving better grades than they had believed was possible for them."
Overall student pass rates increased from 77.6% under the standard model of teaching to 86.8% under the VU Block Model.
The VU Block Model was built on international evidence and local consultation and was part of a major organisational redesign.
"Universities need to innovate post-COVID-19, and the Block Model shows how bold reforms can drive better learning and support student equity," Dr Jackson said. 
Victoria University Vice-Chancellor Professor Adam Shoemaker said the VU Block Model clearly demonstrates that providing innovative new ways to learn can achieve improved results and student outcomes.
"At the end of 2020 we had the very first VU Block Model students graduate. Since then, we have had outstanding results nationally, with employers ranking our students with the most employable skills in Australia for 2020 and 2021.  
"This research shows that the VU Block Model provides an opportunity for students to be supported and nurtured, leading to improved academic performance – with those from diverse backgrounds having the greatest benefit," Professor Shoemaker said. 
Two other Australian universities have since introduced a variation of the model.
NCSEHE director Professor Sarah O'Shea acknowledged the potential for this model to provide more flexibility in course delivery, which is vital for students facing complex challenges and competing commitments.
"There is much to learn from VU's established Block Model, and the benefits it affords a diverse student cohort," Professor O'Shea said.
"Learnings from this research could usefully be applied by other universities in refining course structures to best accommodate all students."