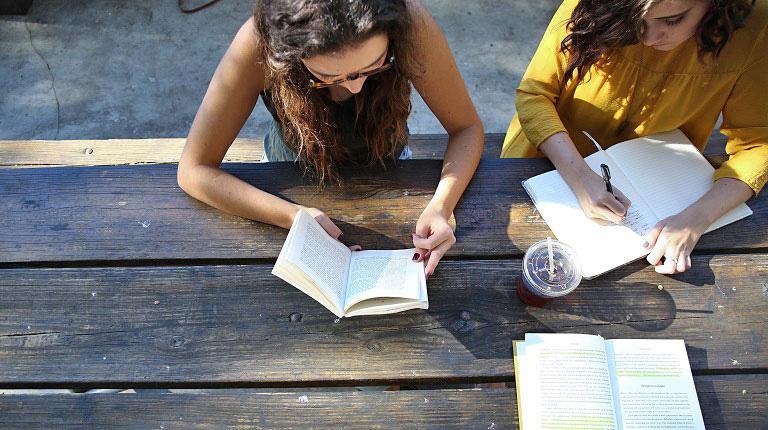 It has been a busy year at Mitchell Institute with our work spanning the education spectrum, from early childhood to tertiary education. In tune with the festive season, we've summarised key changes we're working towards as twelve things we'd like for Christmas. 
On the first day of Christmas we would like to see two years of preschool
Access to a high-quality preschool program is one of the few proven strategies for lifting outcomes for all children.  We recently released Two Years are Better Than One, calling for universal access to two years of preschool in Australia to ensure more equitable outcomes for Australian children.
On the second day of Christmas we would like to see an entitlement to preschool
Early education is every bit as important as school for young people's long-term outcomes. Our Quality Early Education for All report makes recommendations to ensure all children have access to early education, regardless of their family's income or employment status.
On the third day of Christmas we would like to see quality early education
Quality of early learning in Australia varies greatly, but it is the key to improving outcomes for children. Our Quality Early Education for All report also recommends changes to ensure there is a top quality early learning environment at every local early childhood service.
On the fourth day of Christmas we would like to see skills for future jobs
Education should equip young people with the range of essential capabilities, knowledge and skills that they will need to thrive in a fast-changing world. Our international adviser, Professor Bill Lucas, urged Australian schools to take these vital capabilities seriously in Capabilities are the new currency for success in life.
On the fifth day of Christmas we would like to see curious, creative and resilient learners
For many students, the traditional school model isn't working. Today's complex world needs students who are capable in different ways. We're working with schools to put curiosity and creativity at the centre of learning. Earlier this year we asked: What if young people designed their own learning?
On the sixth day of Christmas we would like to see funding matched to student need
Where funding goes and how it's spent has a huge impact on results. As Australians looked for answers to explain why average NAPLAN scores have flat-lined, we published an explainer "NAPLAN results don't tell the full story behind Australia's lack of education progress".
On the seventh day of Christmas we would like to see no children left behind due to geography
Our Educational Opportunity in Australia report found that young people in rural and remote communities are frequently missing out. In fact, the proportion of very remote students who meet the requirements at each milestone is between 19 and 48 percentage points lower than for the population as a whole.
On the eighth day of Christmas we would like to see smarter measures for teacher quality
The idea of placing a cap on teaching degrees to improve teacher quality gained some momentum later this year. Sara Glover explained why placing a cap on teaching degrees won't guarantee better teachers.
On the ninth day of Christmas we would like to see better data to drive improvements
Many questions in education remain unanswered due to a lack of data. This is holding us back from providing meaningful educational opportunities for all young people. We explained why data is so important in Education Data: harnessing the potential.
On the tenth day of Christmas we would like to see a cohesive approach to tertiary funding
The majority of Australian employment growth is now in occupations that require post-school qualifications. Despite demand, VET enrolments are declining. We have proposed A New System for Financing Australian Tertiary Education to change this.
On the eleventh day of Christmas we would like to see smooth transitions across education
Our flagship report, Educational Opportunity in Australia 2015: Who succeeds and who misses out, showed a large percentage of young Australians are falling through gaps in the education system. This report recommends changes to help children who are falling behind catch up and reduce educational disadvantage in Australia
On the twelfth day of Christmas we would like to see a focus on the whole system
A cohesive approach to education that includes all sectors, from early education through schooling and into vocational and higher education, is essential for effective policy. We explained why this is necessary for Australia in our Educational Opportunity in Australia report.