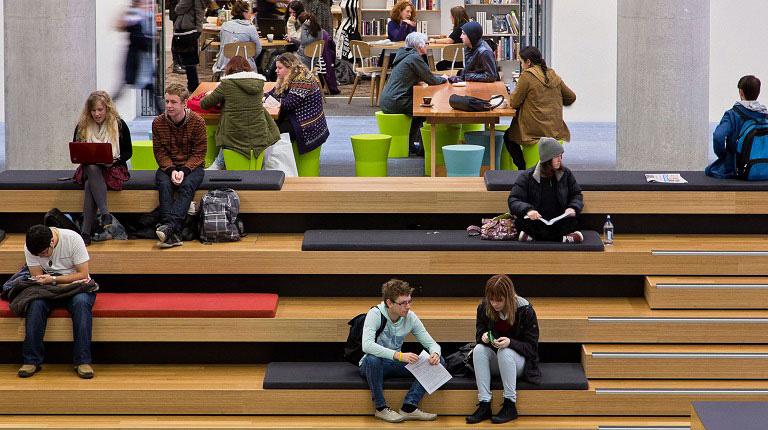 US Teacher of the Year Sean McComb is in Australia to share the AVID strategies for improving the opportunities of disadvantaged students, who too often miss out on higher education. Mitchell policy analyst Bree Oliver reflects on what lessons Sean can teach Australia, following his presentation to the Australian Institute for Teaching and School Leadership last week.
US teacher Sean McComb is quite clear about the reasons behind his career choice. As a young person from a family experiencing poverty and active substance abuse in his home, it was the relationship he had with two great teachers that changed his path, and motivated him to become an educator.
While Sean's experience is not a unique one – I too can remember the teacher who captured my imagination and influenced my future career – his dedication to being that teacher for his students has seen him embrace new ways of teaching, and to advocate for professional capability-building within schools.
In his role as US Teacher of the Year 2014, Sean is often asked what his philosophy for teaching is, and what strategies he uses to improve student outcomes for the most disadvantaged in his classes. His mantra is 'kids before content': "In my classroom, I don't teach English. I teach students."
In his presentation to policy makers at AITSL, Sean emphasised the importance of 'convincing' students to learn and discovering that the motivation to keep learning is unique to each one. He spoke about the complexity of personalising learning for each of the 150 students he teaches at his Baltimore secondary school. When asked how to 'scale up' his approach, he answered simply 'it's messy.'
What he did describe were the characteristics of the kind of teachers I'd like to see in Australian classrooms: passionate, fully engaged and hungry to learn. Asked what approaches these teachers needed to have, he mentioned five things that struck me:
First he spoke about 'soft skills', the ability to engage students and convince them to learn; skills not currently taught at universities.

He discussed the concept of 'forgiving time', the idea that school leaders allow teachers to restructure their time and priorities to enable the personalisation of learning, and to plan for their classes. He stressed the importance of schools creating this time for teachers by reducing requirements for administration and meetings, rather than adding the task of planning and personalisation as an additional burden.

A 'culture of trust, safety and support', Sean said this "de-privatises teaching" creating a safe environment that provides teachers with opportunities to learn from other professionals and from their students.

The need to approach experimentation with a 'balance of wisdom and innovation', (around 80 per cent wisdom and 20 per cent innovation). Students don't get another chance at learning if a teacher's experimentation fails; but conversely, we can't achieve change or improvement if teachers don't innovate.

The ability for 'teachers and schools to learn from other schools like them'. Schools that are succeeding and have similar local conditions and resources, are good models for other schools. Spotlights should be placed on high-performing schools.
We have remarkable teachers like Sean McComb in Australia. As a policy analyst, I'm interested in better understanding what we can do to create change in our education system, so we have more highly capable teachers able to teach in a way that engages every student.
An individual teacher like Sean can't make a difference for all students, but we can learn from our leading teachers and spread the lessons of their successes and failures.
US Teacher of the Year 2014 Sean McComb is in Australia for the AVID program's annual professional development conference for teachers, Summer Institute.