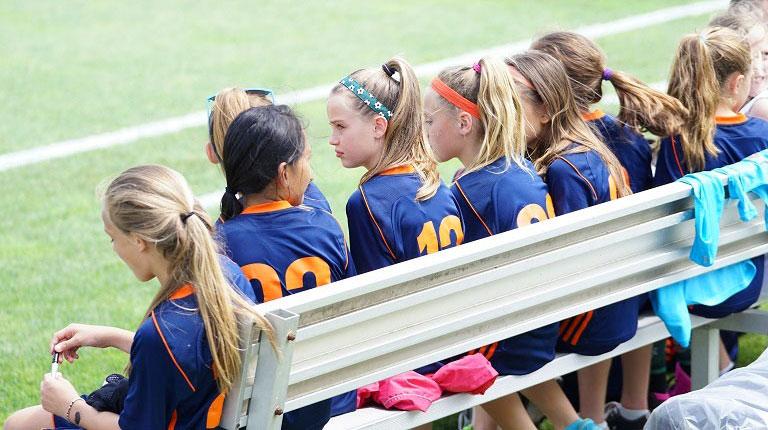 Australia's over-reliance on competition between individual schools is contributing to stagnation in education policy and growing socio-economic inequality that will harm future economic growth, according to a major new study released by the Mitchell Institute for Health and Education Policy and the Centre for Strategic Education. 
The next wave of gains in student achievement will depend on schools and education systems learning to harness collaboration with other schools, community partners and employers to advance student learning.
This is the key finding of a new research report, The shared work of learning: Lifting educational achievement through collaboration, by Tom Bentley and Dr Ciannon Cazaly, launched today.
The report says growing concentrations of housing wealth and private spending clustered around high status schools are contributing to stagnation in student outcomes, frustrating efforts to improve the quality of teaching and learning across Australia's schools.
While NAPLAN results have barely shifted since 2008 and Australia's PISA performance has declined, average family spending on secondary schooling has increased by 101 per cent and proximity to a 'good school' adds an estimated 10-15 per cent to the price of private housing.
The report highlights inequalities between neighbouring schools and students which are not addressed by the current focus on individual school improvement and competition, and spells out an alternative approach, based on systematic collaboration to improve outcomes for every student.
The report provides detailed case studies of four Australian schools that are bucking the trend: Parafield Gardens High School, 40 kms north of Adelaide; Dandenong West Primary School and St Anthony's Catholic Primary School in Noble Park, in Melbourne's south-east; and Canley Vale High School in Sydney's south-west.
All four schools are achieving successful outcomes for their students, despite significant community disadvantage, by building their 'local learning system' to prioritise the learning of every student, using collaboration with families, employers, local agencies, tertiary institutions and other schools to achieve sustained success.
The report's lead author, Tom Bentley, advised Julia Gillard on education reform and now advises the Bill and Melinda Gates Foundation's US Education program.
He argues that maintaining the status quo guarantees that many Australian students will miss out.
"Our hyper-competitive education culture pits school against school and family against family, for no real gain. Focusing only on 'within school' improvement while ignoring the wider picture will effectively segregate students according to their socio-economic status," he said.
Bentley argues the priority for the decade ahead for education policymakers and systems to use collaboration systematically to accelerate improvement for all students, making much greater use of local partnerships, school networks and support from employers and community organisations.
He says it's not an approach that can be imposed on schools, but for all Australian students to acquire the skills and abilities they need to participate successfully in society and the economy, we need to create the right policy environment.
"In many cases, the schools that are achieving success through collaborative networks are doing so without the heavy hand of bureaucratic control. These collaborative models have evolved and grown through the persistence of school, community and business leaders. But there is a proactive and essential role for government," he said.
Education systems are now moving towards a more flexible, local focus, but a more systematic approach is needed to achieve impact at scale.
"Education systems must focus on the learning needs, transparency and investment that are needed to lift outcomes for every student, and then mobilise the whole community to support long term educational aspiration."
The project was jointly funded by the Mitchell Institute for Health and Education Policy, the Department of Education and Child Development, South Australia, the Department of Education and Training, Victoria, and the Department of Education and Communities, New South Wales.