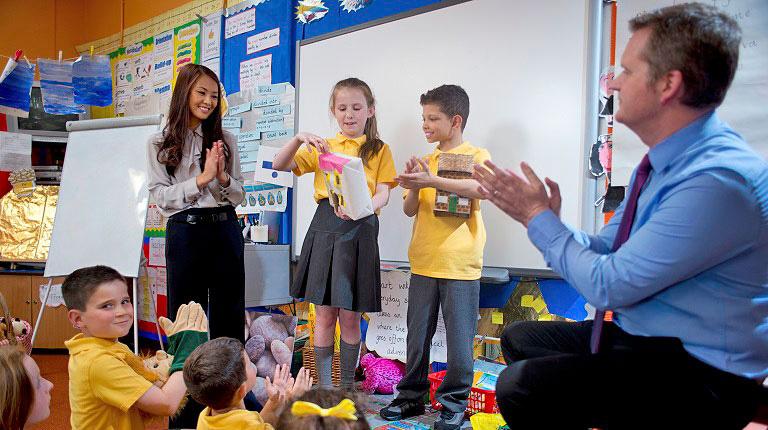 A major national data study, released today, shows large opportunity gaps in Australia's education system with around 1 in 4 young people missing out at key educational milestones. While some catch up at the next milestone, up to ten per cent of all Australian students miss out on every milestone – from school entry right through to young adulthood.
This is the stark reality presented in Educational Opportunity in Australia 2015 which uses national data to reveal how well Australia's education system is serving young people at four key milestones: school entry, Year 7, school completion measured at age 19, and early adulthood measured at age 24.
The report, prepared by the Centre for International Research on Education Systems (CIRES) for the Mitchell Institute at Victoria University finds more students fall behind than catch up as they progress through education – with students from low socio-economic backgrounds and remote areas least equipped to take up challenges ahead.
It also found that disadvantaged young people are more likely to live in areas where early childhood services meet national standards less often, and schools are less well resourced.
Mitchell Institute Director, Dr Sara Glover, said the findings confirm that while Australia's education system is working well for around 75 per cent of children and young people, there are significant differences in the educational opportunities offered to some young people.
"There are many positive opportunities offered by our education systems in Australia, particularly the capacity for some young people who are struggling at one milestone to catch up later on," Dr Glover said.
"But overall, the findings show that Australia's education system is simply not working for a substantial number of young Australians and unlike other comparable countries, like Canada and New Zealand, our current education model is actually compounding educational disadvantage, instead of addressing it," she said.
"As a nation, we are failing to realise the potential and talents of too many young people. Many parents and teachers know this, and they know that the education and training system has to change to develop capable, adaptable and confident young people."
"This is essential for our economy, our global standing and for the wellbeing of communities across Australia. Other countries have already embarked on these changes. Australia risks slipping behind if we don't change our priorities and make our education and training system the best it can be," Dr Glover said.
Lead author of the report and education expert, Professor Stephen Lamb, said while we know that some young Australians struggle to achieve as they negotiate school, study and work, this research helps us to better understand the scale of the challenge.
"Through this study we can pinpoint who is missing out on the opportunities education can provide and at what stage," said Professor Lamb. "We can also see that it is possible for young people who are missing out to gain ground; but the system makes it so much harder for disadvantaged students."
Download the report: Educational Opportunity in Australia 2015
Media enquiries – Julia Johnston, Communications and Media Director +61 401 136 114