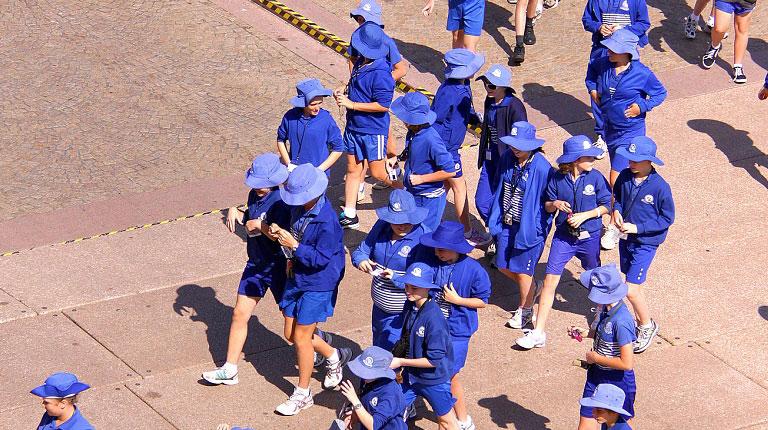 The outcomes of the current review into the Melbourne Declaration requires a roadmap for delivery or it risks another decade of failure to deliver on its aims.
The Melbourne Declaration set out aspirational goals for educating young Australians a decade ago. Despite fine intent, children's educational outcomes have not improved significantly since that time.
This is not a failure of the Melbourne Declaration, but a failure of implementation and collective accountability.
Today, Federal Minster for Education Dan Tehan is meeting with teachers, principals, students, and other education stakeholders in Sydney to gather input into the review of the Melbourne Declaration on Education Goals for Young Australians. But will anything change as a result of this review? And what needs to be done to make the review and the Declaration a success in the future?
Eleven years ago, all education ministers agreed to the Melbourne Declaration's vision for education in Australia. It aimed to provide a shared agenda enabling alignment between policy and practice across the various education systems. The Declaration has been successful in facilitating national collaboration on important cornerstones of education, such as the Australian Curriculum. It also established national goals, to promote equity and excellence in schools, and support students to become successful learners, confident and creative individuals, and active and informed citizens. Arguably, these goals are as relevant today as they were a decade ago.
Examining the goals through the lens of student outcomes, it is evident that they have not been realised.
Over a quarter of all students have fallen behind in the development of reading and maths skills by the time they reach secondary school.
Growth in Year 12 retention rates have levelled out, and students from Indigenous backgrounds, those with disabilities, students from low socio-economic status areas, and those in rural and regional communities complete school at much lower rates.
A decade of national and state policy reforms and targeted improvement strategies have not had the expected impact. Appropriate in the intent, the Melbourne Declaration's actions have not been implemented.
The updated Melbourne Declaration will be more effective if it includes a roadmap of actions as to how its vision and goals will be achieved at all levels of the system. This will require meticulous planning, adequate resourcing, sustained support and commitment and appropriate accountability for implementation and progress. This includes connecting schools to other parts of the education system, building on strong foundations in early learning, and continuing to meaningful pathways through tertiary education to the workforce. Aligning policies and practices across the entire system is a challenge, but we owe to young Australians to make it work.
A key feature of high performing education jurisdictions across the world is that they encourage innovation in schools.
There are many innovative practices emerging in Australian schools to deliver the learning that students need for the future, which can point the way to how a national declaration might help scale up innovation across the system.
An important element to the success of any national vision or policy reform is to foster collective ownership. A future-focused Melbourne Declaration will have greater impact if it leverages collective responsibility, collaboration and accountability across the system, from policy-makers, to education practitioners, to students, parents and communities. This can only be achieved by engaging all stakeholders in the development and implementation of how we are educating our children.
The roadmap needs to lead us to where we want to go, not where we have been before.
However, a map alone won't help improve educational outcomes. We need to do the hard yards and collectively commit to making the vision and goals of the Melbourne Declaration a reality.