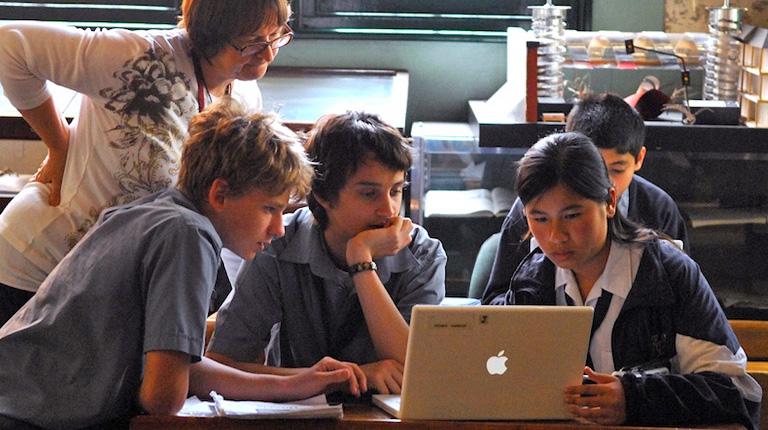 Victoria University today announced that the Mitchell Institute will be expanded to focus on health as well as education policy. Two key appointments of Dr Jen Jackson and Mr Ben Harris were also announced as the policy leads for education policy and health policy respectively.
Since its inception in 2013, the Mitchell Institute at Victoria University has made major contributions to analysis and policy development across all sectors of Australian education. These contributions have focussed on access to, participation in and outcomes across all Australian education sectors.
From 2015, Victoria University has also supported the work on health policy through its Australian Health Policy Collaboration, a national collaboration of experts and organisations to drive policy and public responsiveness to the health threats contributing to rising rates of preventable chronic diseases in Australia.
Vice-Chancellor Professor Peter Dawkins said today: "Victoria University is very proud of what our Mitchell Institute has achieved. We are indebted to our patron, Harold Mitchell, for providing the foundation grant that has made all this possible, along with matching funding from Victoria University. We are also proud of what Victoria University's Australian Health Policy Collaboration has achieved.
"We are keen to build on all these achievements in an expanded Mitchell Institute. We believe there will be great synergy between the work in both education and health. There are strong connections between education and health outcomes and the impacts of socioeconomic disadvantage on both are well recognised. Good policy, supported by sound translational research, should address both together."
New appointments at the Mitchell Institute
In order to enable this expansion of the Mitchell Institute, Victoria University is delighted to announce the following appointments:
Education Policy Lead – Dr Jen Jackson
Dr Jen Jackson, who is currently Research Fellow, Educational Monitoring and Research at the Australian Council for Education Research has accepted the Education Policy Lead position.
Jen has wide-ranging experience in education policy and research, with a particular interest in education systems, and the research–policy interface. At the Victorian Department of Education and Training, Jen worked in early childhood policy and regulation, as well as in system-wide strategic policy management roles.
As a Research Fellow at the University of Melbourne and Victoria University, Jen's work focused on measuring how well education systems meet the needs of all learners, including contributing to several reports for government on measurement of school performance; reporting on system-wide indicators, from early childhood to tertiary education; and co-ordinating international data collection for the International Study of City Youth.
Jen has undertaken a Ph.D. at Victoria University which was conferred at a graduation ceremony this week. Jen's doctoral research used large-scale survey data to map diversity in the Australian early childhood workforce, and examined its implications for improving equity in early childhood policy and practice.
Health Policy Lead – Ben Harris
Ben Harris, who is a health and welfare policy expert, has accepted the Health Policy Lead position.
Ben has until now worked as the Manager of National Policy Strategy at the Australian Health Policy Collaboration at Victoria University, studying chronic health comorbidities. As the lead on Australia's Mental and Physical Health Tracker, which has been very influential on Government thinking and policy, Ben is also widely published on health issues.
With a passion for data based approaches to improving people's health, his background includes time as Director of Public Policy at the Australian Medical Association; Chief of Staff to the Victorian Minister for Community Services, Mental Health and Disability Services and Reform; Executive Director of the Optometrists Association of Victoria; and various positions supporting the Commonwealth Government.
Continuing Mitchell Institute staff
Professor Peter Noonan will continue to lead the Mitchell Institute's work on tertiary education, with a major focus on funding and participation. On top of his work at the Mitchell Institute, Peter is also Chair of the Expert Panel for the Review of the Australian Qualifications Framework.
Professor Stephen Lamb, the author of the Mitchell Institute's well known report on Educational Opportunity, will also play a key role, with strong connections in the future between the Mitchell Institute and the Centre for International Research on Education Systems for which Stephen is the Director.  
Professor Rosemary Calder, Director of the Australian Health Policy Collaboration from 2015, will continue to play a key role in the Mitchell Institute health policy work providing continuity to the work of the Collaboration. The Health Policy work of the Mitchell Institute will also draw on the research of Victoria University's Institute for Health and Sport, which is led by Professor Michael McKenna.