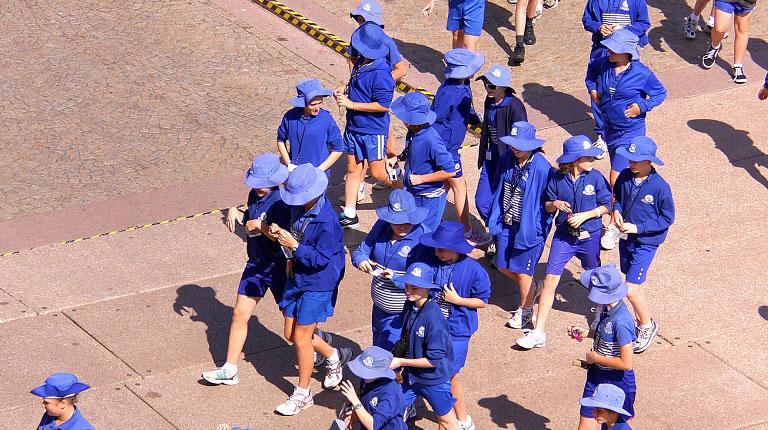 The Mitchell Institute welcomes the release of the Victorian Government's new policy commitment, Education State: Schools, which reflects the findings of the institute's own research.
"We believe that a school system must be built around the needs of every student in every school in Victoria and the targets outlined in Education State reflect this focus," said Director of the Mitchell Institute, Dr Sara Glover.
"The targets recognise the vital importance of an education system for the whole person; they have ambitions for students around STEM skills while acknowledging the critical need for all students to be creative, resilient and capable," she said.
"These can no longer be described as "soft" skills. Our research has shown they are the focus of new education policies within systems such as Shanghai and Singapore where they are rewriting the definition of success. These countries are not known for being left behind – and neither should we."
The Mitchell Institute believes building a system that is ambitious for all students and that equips them for success across all aspects of social, emotional and working life is key to addressing some of the major inequities that exist in our education system.
"We are about to release a major data study, led by Professor Stephen Lamb, that looks at the performance of Australia's education system from preschool right through to post-secondary and beyond," said Dr Glover.
"There is clear data that confirms around 25 per cent of 17-24 year old school leavers are not fully engaged in education, training or work. This is not going to miraculously shift on its own; what's worse, with a growing population, shifts in the economy and job market, growth in automation and technology – we are guaranteed this will become an even bigger social, economic and health issue for Australia."
The Mitchell Institute welcomes the boost in funding to better respond to student needs. This, together with a significant focus on collaboration between schools and with parents, employers and community organisations lays down a promising framework for success.
"We know from our research that collaboration of effort, knowledge and resources builds trust and brings parents, services and businesses together to achieve a common goal, that is, a fantastic educational experience for every student," said Dr Glover.
"We are very encouraged by the directions of Education State. What we are keen to see now, and to be a part of, is the action plan to achieve these ambitious goals. This generation of young people can't wait for the system to catch up, we need students at the heart of this change and to take action right now."
Further info