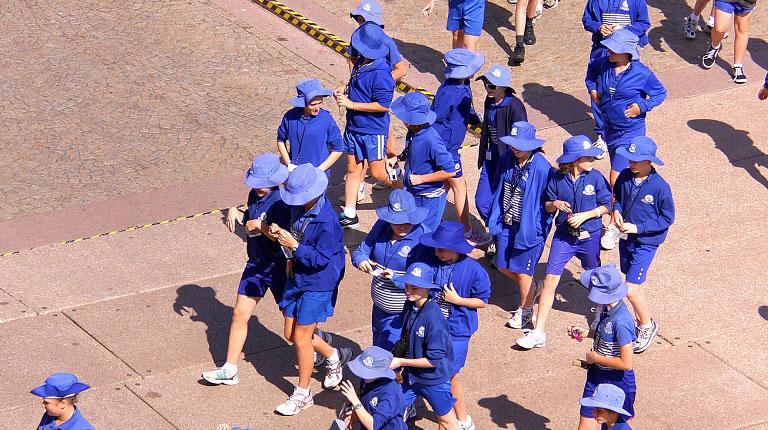 One of Australia's leading education policy and research leaders, Dr Sara Glover, has been appointed as Director of the Mitchell Institute.
Dr Glover has extensive experience working in government, higher education and research sectors across the fields of education, adolescent health, and education systems data and evaluation.
She brings an international network of education leaders to Mitchell, and an understanding of how Australian education systems can change and adapt to meet the needs of young people in a globalised society and economy.
On announcing her appointment, the Chair of the Mitchell Institute Board, The Hon. Lindsay Tanner described Dr Glover's suitability to the role.
"This is an excellent appointment for the Mitchell Institute. Sara brings a wealth of experience from both a policy and practice perspective and her passion and commitment to education and improving outcomes for all young Australians is outstanding. Sara has a refreshed vision for the Institute that is focused on the critical changes in education this country needs," he said.
Under Dr Glover's leadership, the Mitchell Institute will have a strong focus on addressing gaps in educational opportunity in Australia with particular emphasis on how our education and training systems need to change to equip all young people to live healthy and productive lives.
"In many ways, our education system in Australia has remained unchanged for decades. Meanwhile we have thousands of young people disengaged with school and record youth unemployment," Dr Glover said.
"Australia needs deliberate policies and strategies that are bold and focused on the future, not the past. We need an education system that supports all young people to be creative, resilient and capable."
"Old models need to change: governments, communities, business and institutions have to work together to create a different environment that gives all young people the chance to thrive – in a diverse number of ways – while meeting the needs of a modern labour market," she said.
Dr Glover's appointment has been welcomed by many leaders in the education sector including the Chair of the Australian Institute for Teaching and School Leadership, Professor John Hattie.
"I am extremely pleased to hear of Dr Glover's appointment. I've known her professionally for a long time and have always been impressed with her outstanding leadership capacity and commitment to educational excellence for all," he said.
Dr Glover joined the Mitchell Institute in 2013 to lead its education policy program. She began her career in education as a teacher, before moving into curriculum development. She has held a number of executive roles within the Victorian Department of Education and Training and was the Director of Education and Training and a principal researcher at the Centre for Adolescent Health at the Royal Children's Hospital, University of Melbourne for eight years.
Media enquiries: Julia Johnston, Communications and Media Director +61 401 136 114