All Australian students should experience the world of work before finishing school.
Schools alone cannot foster all of the skills and capabilities that young people need to find success in work and life. One way to make sure all young people get the education they need is by forming school-industry partnerships. 
Bringing the worlds of learning and work closer together has benefits for everyone
School-industry partnerships can deliver many benefits across society. They can:
improve young people's transitions from school to careers,
help employers grow skills for emerging jobs and address workforce gaps,
bring communities closer together and increase national productivity.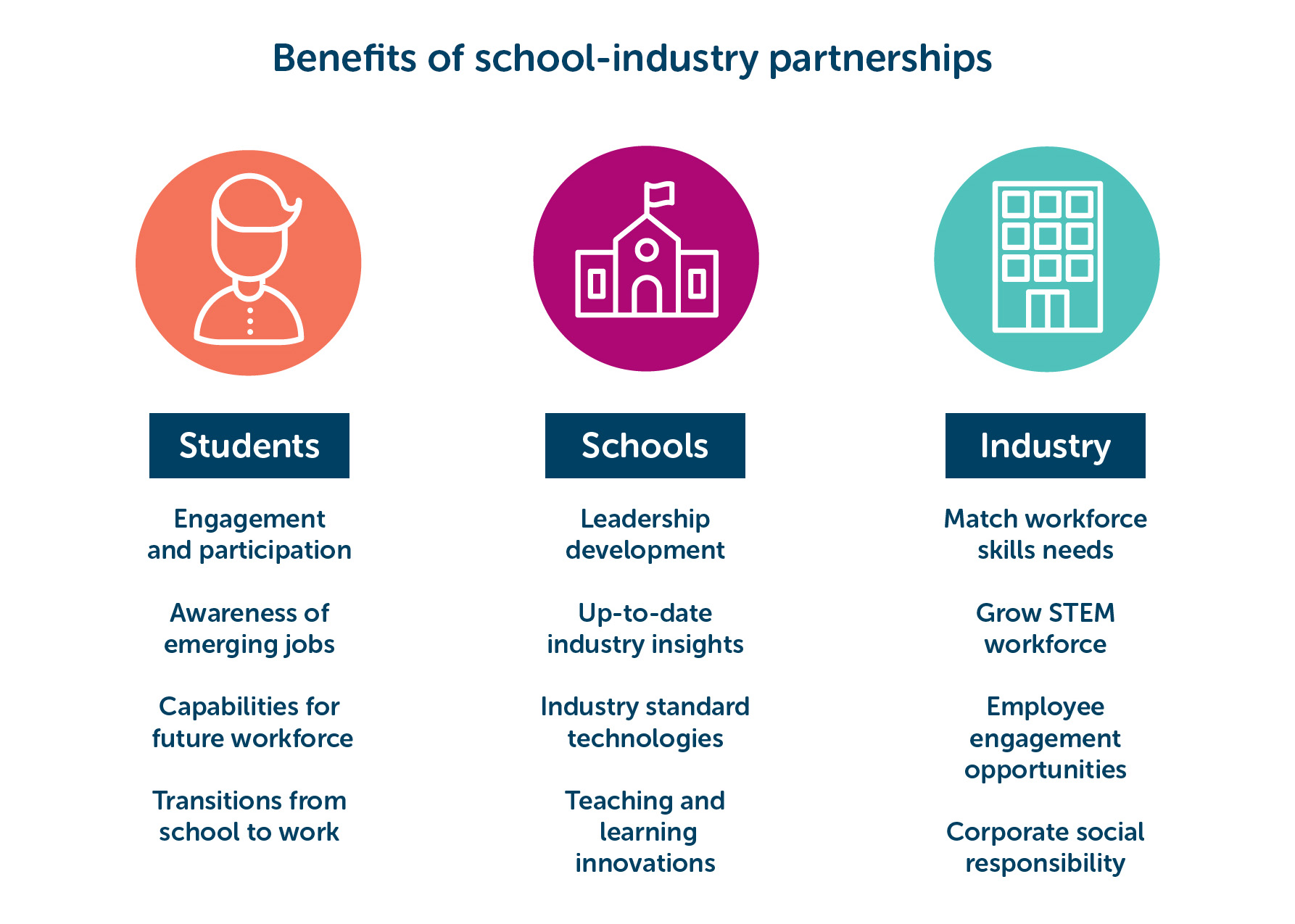 Some schools offer great industry experiences but many students are missing out
Partnerships deliver a range of experiences. Some are one-off, like a workshop with students and industry professionals, while others can involve projects that continue across different year levels.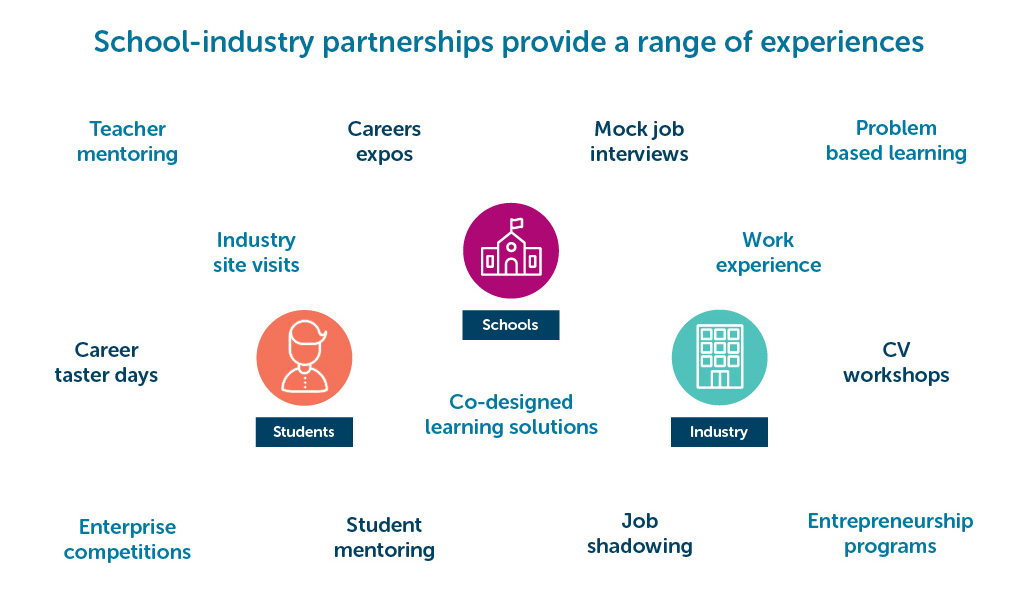 Australia needs new systems to support industry partnerships in all schools
Students need exposure to different job possibilities early on to inspire them to think about where their studies could lead. But it is difficult for schools to form partnerships with industry — many schools and industry partners don't know where to start and each state and territory has a different way of doing things.
There are three things governments can do to improve school-industry partnerships in Australia:
Value and measure school-industry partnerships at the system level
Track where partnerships are happening, what they involve, how effective they are, and who is missing out. 
Make sure school-industry partnerships are a priority in all schools
Partnerships need time and resources. Teachers need time to engage in partnerships and access learning and support to form them more easily. 
Make it easier for all parties to engage in school-industry partnerships
Address the barriers:
structural barriers: regulatory and governance issues
information barriers: finding partners and understanding mutual needs
equity barriers: ensuring partnerships in schools that could benefit the most.