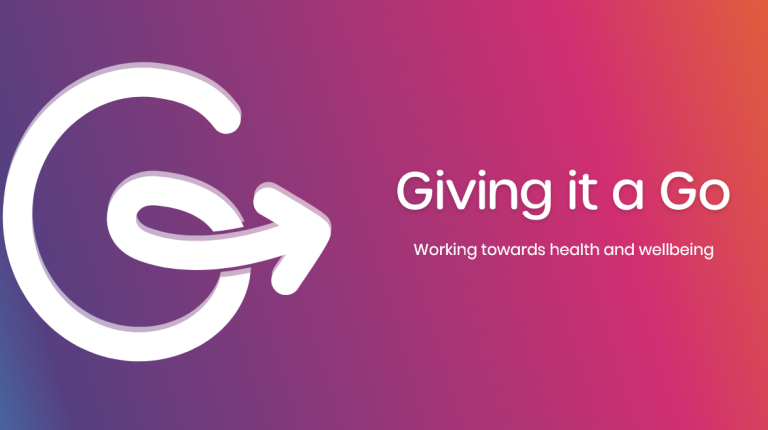 Giving it a Go: Working towards health and wellbeing is a collaborative and innovative research project designed to help people with chronic musculoskeletal (MSK) conditions who are on the Disability Support Pension (DSP).
About the Giving it a Go project
Giving it a Go will trial a free online program to help people better manage their condition and build confidence to engage with work, education and the wider community. It will do this by providing appropriately framed information and supports that people want, rather than what we think they need. The results of the trial will provide evidence on whether this type of intervention is useful for people who are in receipt of the DSP, and, more broadly, for other participants who have a chronic MSK condition.
Living with a musculoskeletal condition is challenging. Musculoskeletal (MSK) issues present in many ways. People can have arthritis, back or neck pain, fibromyalgia or an injury that leads to ongoing MSK symptoms including pain and fatigue.
People with MSK conditions often find themselves restricted from doing the things they love, whether it's spending time with family or friends, going to school or other studies, or working or enjoying a hobby or sport.
The key goals of Giving it a Go: Working towards health and wellbeing are to help people to:
better manage their MSK condition
build confidence and social participation
understand support options available to engage with work, pursue education or join in other activities in the community.
This project is funded by the Australian government through the Department of Social Services' Try Test and Learn fund and the effectiveness of the program will be evaluated by researchers. It is being led by the Australian Health Policy Collaboration of Victoria University's Mitchell Institute in association with the Australian Institute for Musculoskeletal Science (AIMSS).
Giving it a Go provides a unique opportunity for people living with MSK conditions to get additional support through the program, and to contribute to research by providing feedback.
Sign up to the Giving it a Go program
What will the Giving it a Go program look like for participants?
Giving it a Go is an online program delivering useful and easy-to-understand information over nine flexible modules through an app and website. Participation is free, voluntary and won't affect your DSP.
The program brings together information from a range of sources on topics such as pain management, dealing with public transport, psychological support and ways to work from home. There will be videos, short articles and real stories from people on how they manage their MSK issues. As a participant, you will also have exclusive access to a closed online community to discuss challenges and supports when living with an MSK condition.
New information will be available in each module as you make your way through the program. Ongoing opportunities to provide feedback to the Mitchell Institute researchers aims to make Giving it a Go useful to everyone with MSK conditions.
When does Giving it a Go start?
You can pre-register your interest to participate now through our website www.givingitago.com.au. Once you have registered, we will keep you updated with developments on the program and will send you a link to the app as soon as it goes live.
You can start the program at any time between its launch and the end of February 2021.The program can be completed at your own pace, with a new module being unlocked once you have completed the previous one.
Am I eligible?
To be eligible to enrol in the Giving it a Go program you need to be:
aged 18-65 years old
willing to share some information about yourself and your condition with the researchers at the Mitchell Institute. Your information will be kept secure and private and only used for the purposes of the Giving it a Go program
have a chronic musculoskeletal condition, eg. back pain, arthritis, injury
if you receive the DSP, 'MSK condition' should be listed as your primary or secondary condition
employment is a not a condition - you can be working or not working.
What will my involvement look like?
As you finish each module, you'll receive access to new content. There is no pass or fail—you just work through the material provided in the program. There will also be optional activities you can complete and short quizzes on what you've learnt. The program will be open for new registrations until the end of February 2021, and will close for all users on 31 May 2021.
To contribute to the evaluation of the program, we will be asking you to complete short surveys to let us know how you are going and to share your thoughts on whether or not different modules work for you.
Email us at [email protected] to sign up today and be amongst the first to try Giving it a Go!