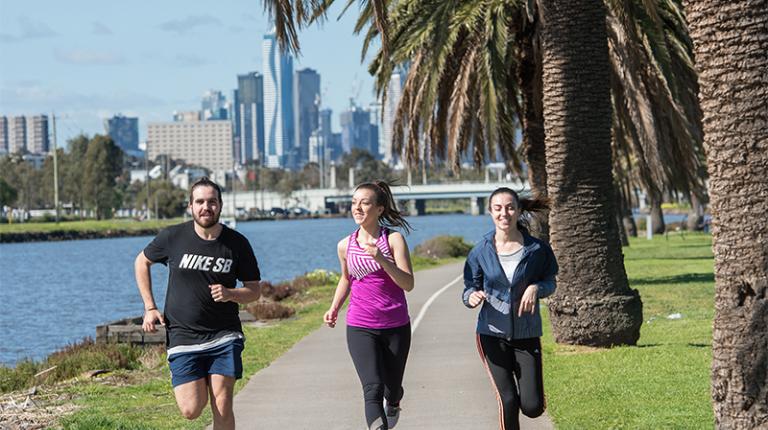 In Australia, 38% of the burden of disease could be prevented by reducing and eliminating exposure to risk factors such as harmful use of alcohol, tobacco use, physical inactivity, and metabolic risk factors (e.g. high blood pressure).
Physical inactivity is a major contributor to the burden of many chronic diseases, comparable to tobacco use and poor diet. It has been identified as a significant economic burden. Australian modelling suggests that reducing the prevalence of physical inactivity by 10% will result in 6,000 fewer incidents of disease, 2,000 fewer deaths, 25,000 fewer Disability-adjusted life years (DALYs), and reduce health care costs by $96 million per year.
Participating in regular physical activity helps in the prevention and management of chronic disease and reduces the likelihood of early death. Physical activity is a principal intervention for the primary and secondary prevention of many chronic diseases with the highest levels of morbidity and mortality in Australia - diabetes, musculoskeletal conditions, cardiovascular disease, cancer, and mental health conditions. In Australia and other high-income countries, physical inactivity and chronic disease rates vary by socio-economic position. Australia's Health Tracker by Socio-Economic Status drew attention to the almost linear association between socio-economic position and physical inactivity levels. In 2018, adults living in areas of greatest socio-economic disadvantage were shown to be 1.4 times more likely to be physically inactive compared to those in areas of least disadvantage.
To help increase population levels of physical activity, reduce health inequities and reduce the individual, societal and economic costs of physical inactivity, evidence-based interventions that are effective across social groups should be widely implemented in practice. Robust evidence from controlled trials demonstrates that physical activity promotion interventions in primary care are effective at increasing physical activity and are cost effective. Because of its effectiveness and potential for wide population reach, delivery of physical activity promotion interventions in routine primary health care could help to tackle high levels of inactivity and subsequently lead to substantial clinical, population health and economic benefits.
Primary health care has been shown to provide an effective platform for access to support with physical activity for individuals in disadvantaged communities and for individuals needing support with physical activity engagement, Characteristics of primary health care that are particularly relevant are:
primary health care is usually the first point of contact that an individual has with the Australian health care system
health care practitioners are considered among some of the most trusted members of society
primary health care provides ongoing care over the lifecycle and primary health care practitioners have wide population reach
patients seem to be very interested in discussing health promotion issues with health care practitioners
primary health care practitioners have a key role in the clinical management of patients with and at risk of chronic disease and are trusted sources of information and support
the multi-disciplinary nature of the primary care workforce, including nurses, social workers, physiotherapists, and other allied health professionals offers potential for the delivery of preventive care, such as physical activity promotion.
​In this policy evidence brief, we present evidence and then provide policy options to support evidence-based physical activity promotion in primary health care to increase physical activity and reduce inequities in physical activity participation.